This map has a Modern House for people to live in on survival or creative mode. This house is full of Redstone creation and we made it mob proof so it makes a good house for players in survival mode.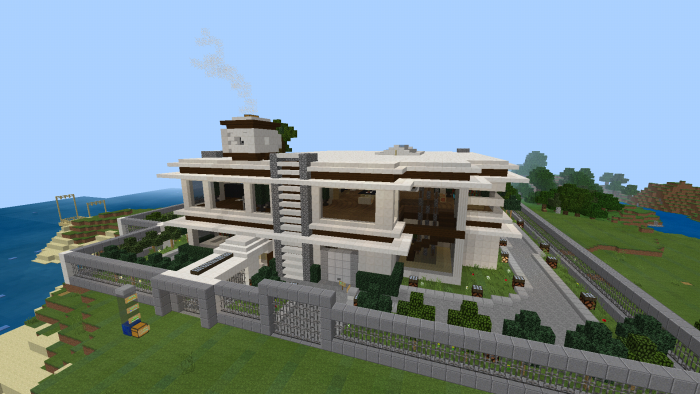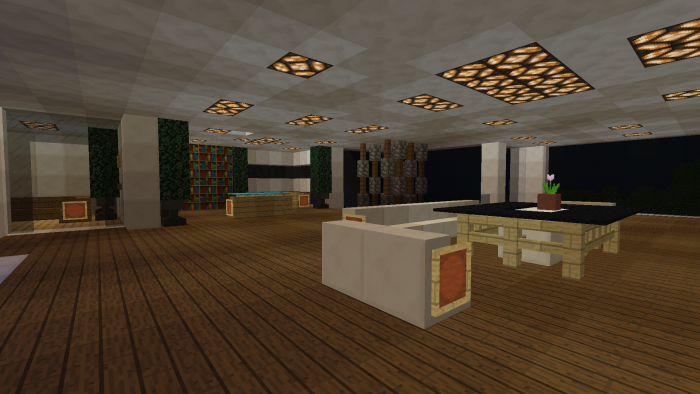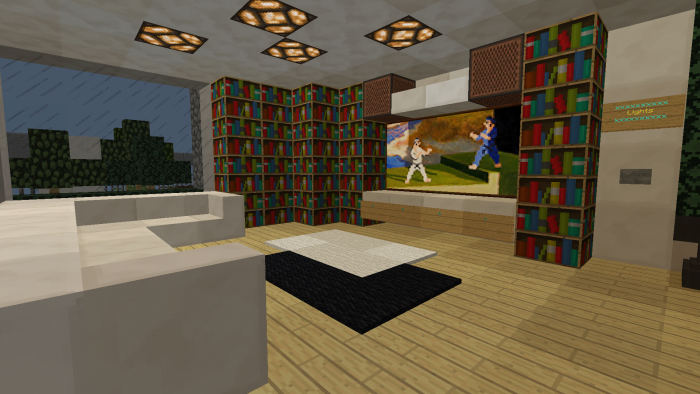 This map has a Modern House located near the ocean with the great view we added a lot of terraces and windows, also this house is full of Redstone creation like working shower, on and off lights, working garage, working gates and doors, and a lot more to discover. This map is created by Neena Nyugen 1 year ago and I recreated and add something and also fixed the bug that might affect the map.
Installation
For Zip File:
After downloading the file extract the folder then copy the extracted folder to phone(name of device)/games/com.mojang/minecraftWorlds Then hit paste and that's It! Launched the game and enjoy the Map.
For McWorld File:
Click the McWorld file and it will automatically install it in your Minecraft App and That's It! Explore the whole map and Enjoy!