This addon adds a snowmobile to Minecraft and it does not replace any entity. To obtain the snowmobile you will need to find it in the creative inventory and use the "SnowMobile" spawn egg to spawn it in the world. The vehicle works in all terrain, but it probably best suited in snow.
Creator:
Santigamer836
, 
Twitter Account
How does it work?
To use the snowmobile you will need to spawn it by using the snowmobile spawn egg found in the creative inventory. The vehicle can hold up to two players at the same time (1 driver and 1 passenger).
iOS / Android: Long press on the vehicle and press drive interaction button.
Windows 10: Right-click on the vehicle to sit on it.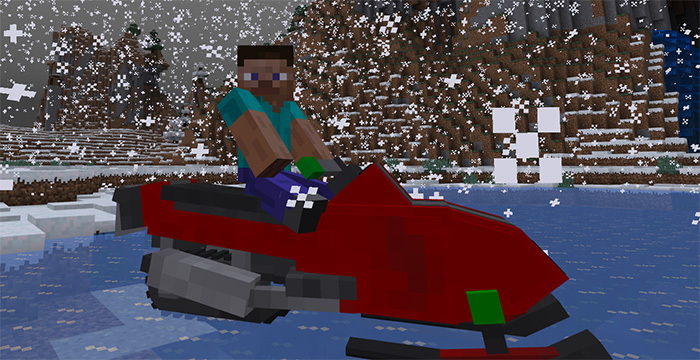 Two players can ride the vehicle at the same time.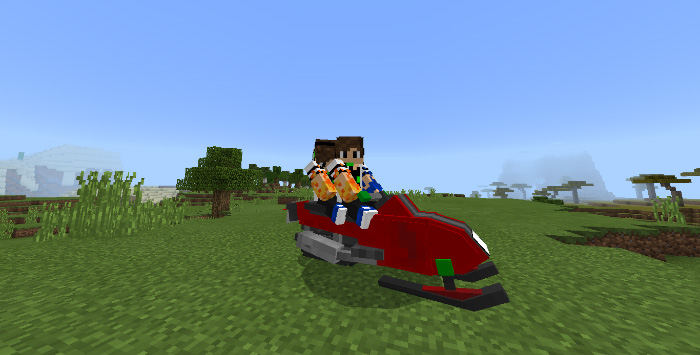 It has some fun details such as the speedometer which changes depending on your speed.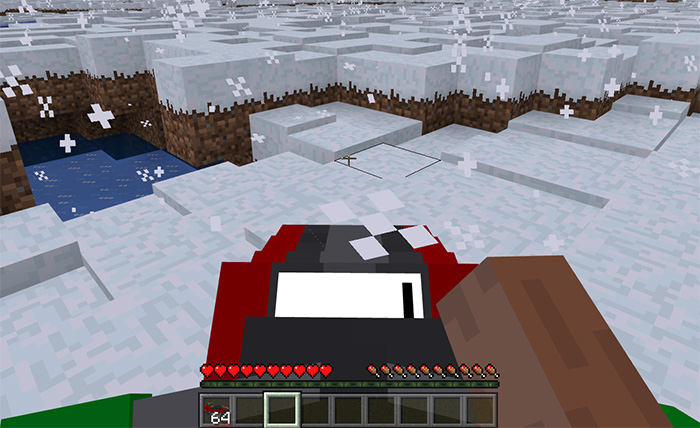 Features
Custom animations
Has an inventory to transport things (27 slots)
The hostiles mobs attack her
Can transport a maximum of 2 players
The "lights" shine in the dark
Does not replace any entity
Installation
Apply the packs for a world
Enable Experimental Gameplay in the world options
Create the world