The Snowmobile is the best vehicle for anyone who will be traveling on snow or on ice. It's a quite fast vehicle which can reach similar top speeds to that of a motorbike. The design is just astonishing and it's clear that Gona (the creator) never seizes to surprise us. It's really the ultimate vehicle for anyone who want a more stylish and modern way to explore the snow biomes in Minecraft.
Creator: Gona, Twitter Account
How does it work?
There are two different snowmobiles but the only difference is the color. One is blue (spider) and the other is yellow (cave spider). The model design appears to be the same for both vehicles.
iOS / Android: Long press on the vehicle and press Drive
Windows 10: Right-click on the vehicle and press Drive
Once you've mounted the snowmobile then you need to hold a key (carrot on a stick) to start driving and then just point in the direction which you want to go.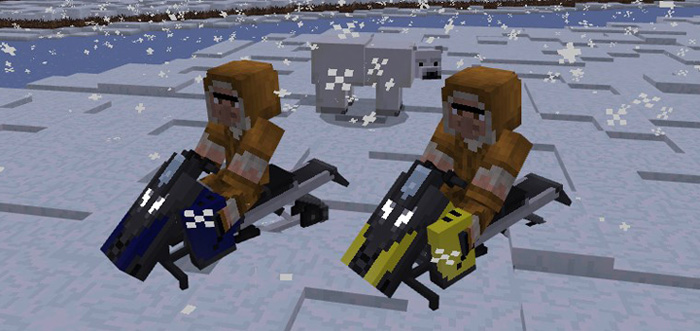 The vehicle functions similarly to a hopper and will pick up items from the ground and store it in a small storage container (5 slots). You can access the container at any time.
iOS / Android: Sneak, long press and press Open
Windows 10: Sneak and right-click to open the container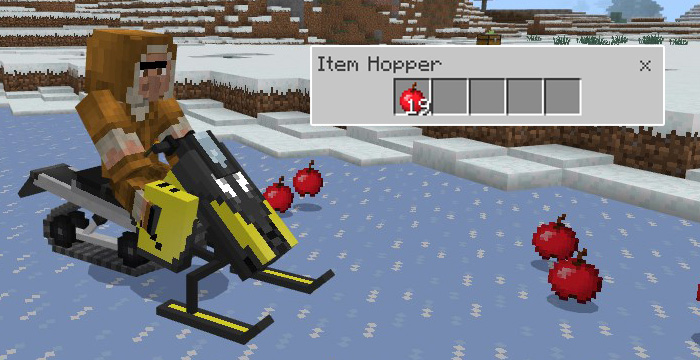 Park the snowmobiles at camp and do some afternoon fishing. It's really the best way to settle down after a day of adventures!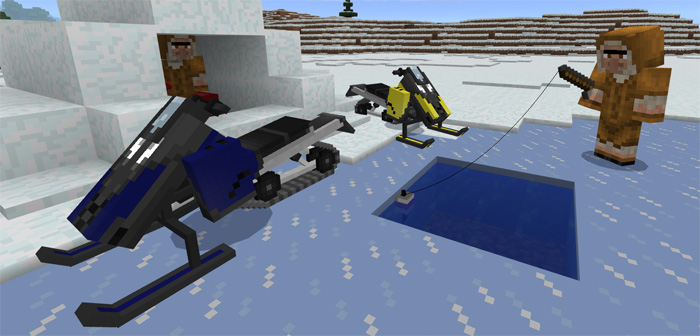 Installation
Activate the packs for a world in-game