In this seed you will spawn just in front of a witch hut. The witch hut is a little bit glitched because it looks as if it has sunk underground. But it does seem to be in use because when we entered we found a witch hiding inside the hut.
Found by: SephQQ
It's situated on the border of a swamp biome and parts of it looks glitched.

Be careful, there is an evil witch lurking inside. Who knows what she's doing!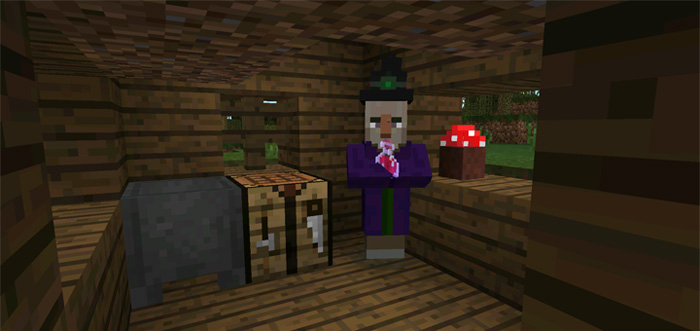 Seed: 1139032603