A Formula One car is a single-seated racing car with the power to reach crazy speeds which is necessary to compete in Formula One racing events. This is an addon which implements two such cars in-game. The cars are amazingly detailed and look very similar to the real life versions. It's really the ultimate cars to use for your next racing events in Minecraft!
Creator: Gona, Twitter Account
Updated: 21 May, 2017 (read changelog)
How does it work?
The Formula One cars replace the spiders. You can either find one in survival mode or get one by spawning it in creative mode. The red one (spider) is slightly faster but the blue one (cave spider) has a more powerful and lasting boost than the red one. (There are 10 different colors to choose between. Just download the resource pack of your liking.)
iOS / Android: Long press on the center of the vehicle and press Drive
Windows 10: Right-click on the center of the car to drive it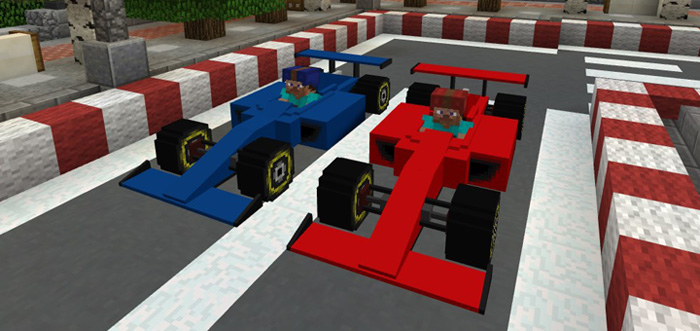 You can drive both cars by holding a car key (also known as a carrot on a stick) in your hand. Switch the active hotbar slot to something else to stop the car from moving.
Use some city map (such as DeepOceanCity) to build and arrange your own Formula One car race event and use it to compete against your friends.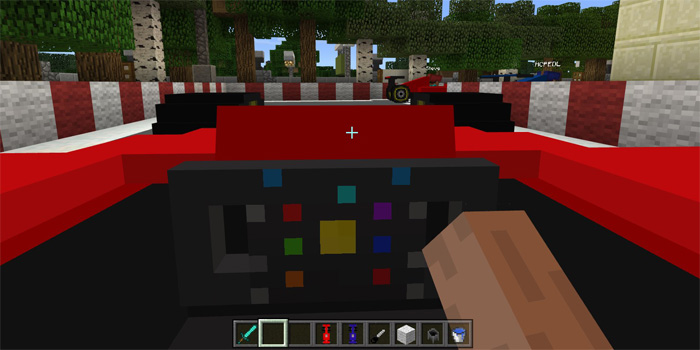 It's a very detailed car which looks quite realistic but still blocky enough to make it look nice in Minecraft.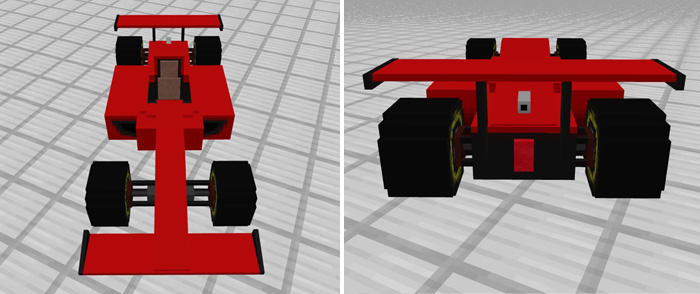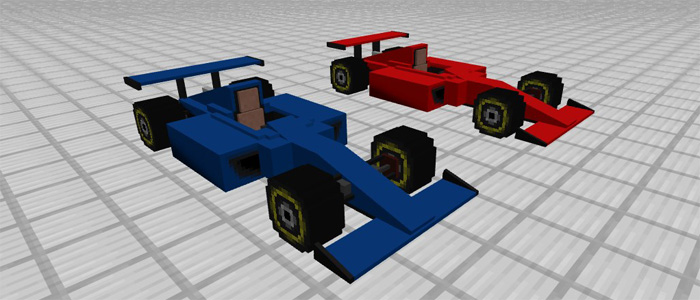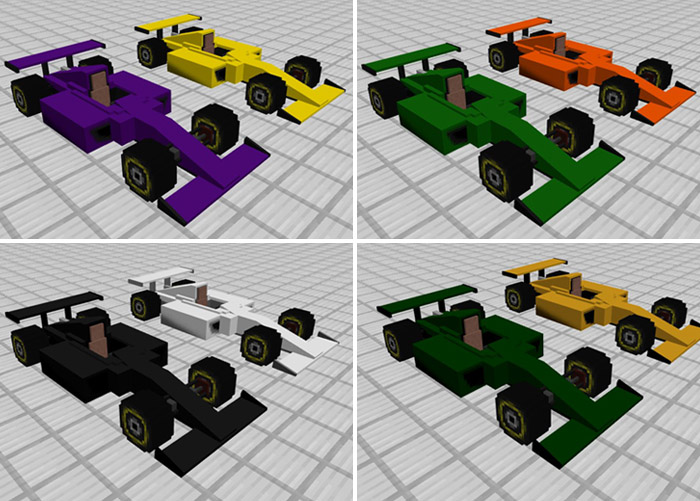 The leather armor is replaced by a racing suit. It's recommended to dye the leather to your preferred color. Place down a cauldron block on the ground, add some water and then the dye. Then tap on the cauldron with each armor item to dye it.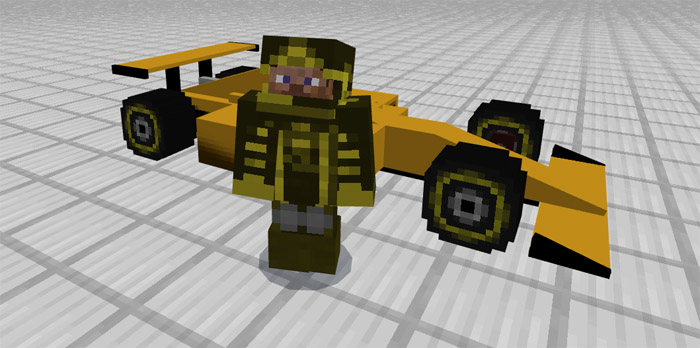 Changelog
Added new racing car colors
Replaced the leather armor with a racing suit
Installation
Download one of the following resource packs:

Activate the packs for a world in-game