This pack adds the ability to craft blocks of items in the same vain as iron blocks for example. In an effort to allow for even more compact storage and to stop the clutter that can sometimes build up.
(Enable Experimental Gameplay to use)

This pack adds multiple types of blocks that can be crafted in same way as a iron, gold or diamond block for example.
These blocks are made out of common resources that can sometimes build up in huge amounts in a storage system and cause immense amounts of clutter.
This is why these blocks were created, to allow for a more compact and efficient storage system.
An example of crafting a sugar cane crate:

All items that are supported (as of V1):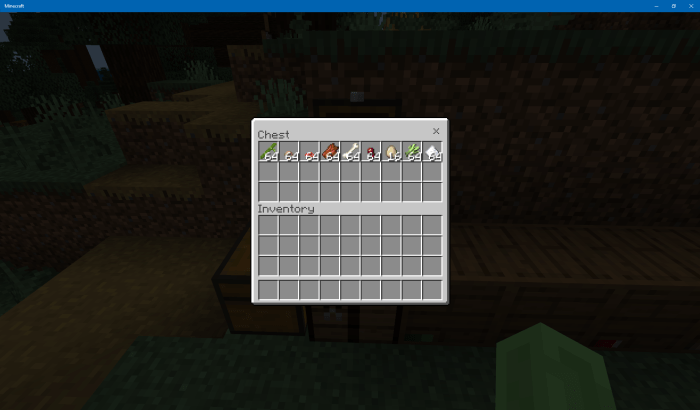 This addon will continue to expand and add more blocks for certain items in future versions.

Select version for changelog:

Changelog
Updated download link to allow for easier access to the files