This addon adds a subterranean vehicle to the game which is based on an attraction vehicle in Tokyo Disney SEA. This version of this vehicle is driveable (by max 1 player at a time) and it's quite useful if you want an easier way to get around in Minecraft.
Creator: Vernian LEMO – TDR build, Twitter Account
How does it work?
The vehicle is an entirely new entity which you can spawn using spawn eggs or commands. You can drive the vehicle similarly to riding a horse, and it also has a lot of health which makes it a very secure vehicle to use when traveling.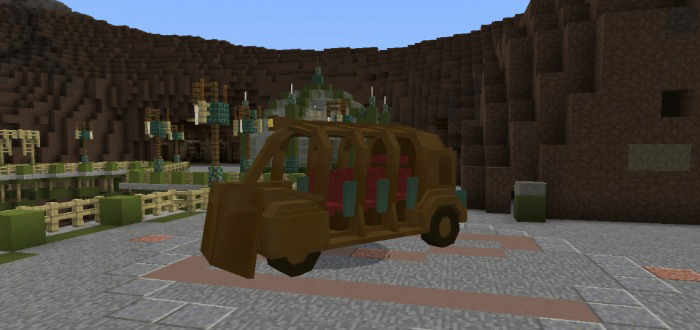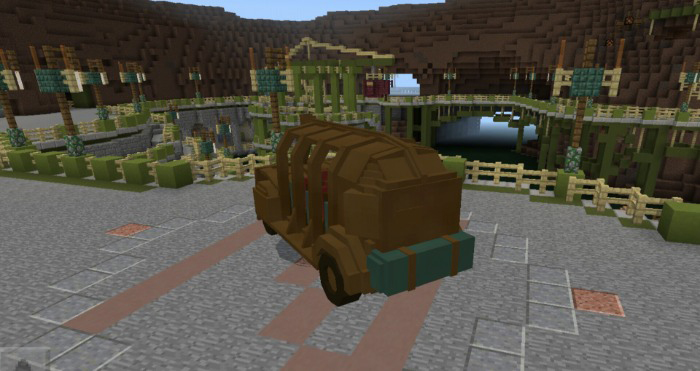 Features
Health: 50 hearts
Single-seater
Custom sounds
Trailer
Installation
Download Resources & Behaviors .McAddon
(Scroll down on the web page and click "Download Link .mcaddon")
Apply the packs for a world in-game.
Create the world.