SumoPE is a PvP minigame where there are some extra effects which help influence the gameplay. Before starting you can choose between several different effects which can either prove detrimental or helpful for your survival. This game is best played with at least two players, but preferably more.
Creators: Cody2074 (Twitter), LoganS2922 (Twitter)
How to play?
The action takes place in a large circular arena with tall walls. There are two main platforms and both of them are disconnected by a small gap. Your objective is to knock your opponents off a platform. This is the only way to kill them and be the winner.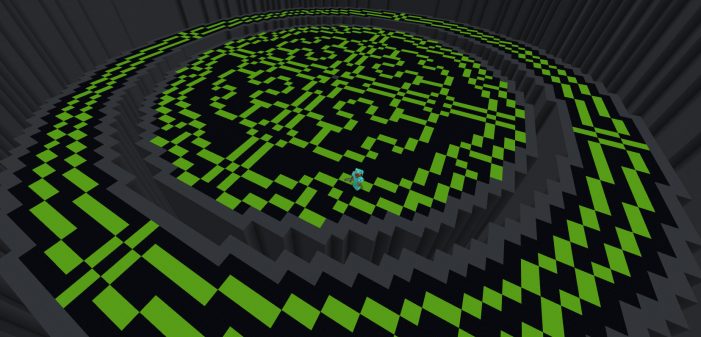 You can't really cause any major damage to your opponent. The only way to win over them is to knock them off the platform.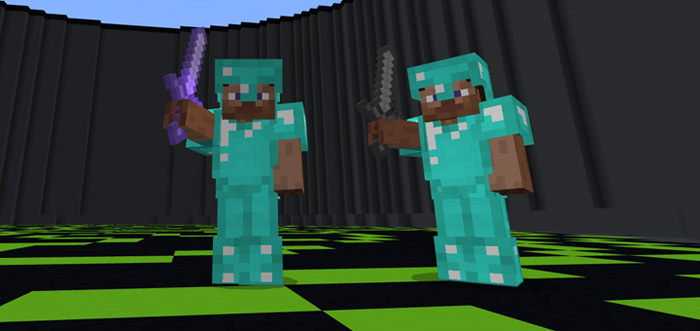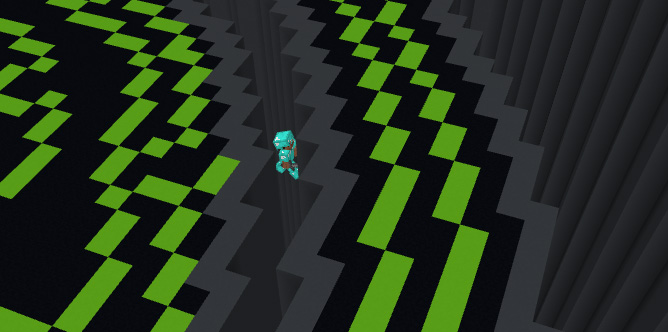 Rules
Everyone must have at least the following weapons: Stone Sword (Knockback 2, Unbreaking 3), Bow (Punch 2, Infinity 1, Unbreaking 3)
Don't start the game until everyone are inside the arena
Don't PvP in the lobby
Read all signs for rules
Installation
Important: If you experience any bugs make sure to report them to the creators on Twitter.