Super Lava Run is a really fun parkour minigame where your main priority is to avoid the lava by completing different parkour jumps. At this point you will only have access to one stage called the Overworld but later on more stages will be introduced to expand on the length of the gameplay. The map is well built and have several clever uses for command blocks.
Creator: 
RylandPlayzYT
, 
Twitter Account
How to play?
You'll start out in a lobby where you will find all necessary information relating to the map. After you're done reading that it's time to start the game. Right now you will only have access to the Overworld stage but it includes multiple levels so there's plenty of gameplay. In the future more stages will be available though. Press the 
Start
button on the wall to initiate the start countdown before you start jumping. Next you will need to complete series of parkour challenges in order to complete a level and move onto the next one.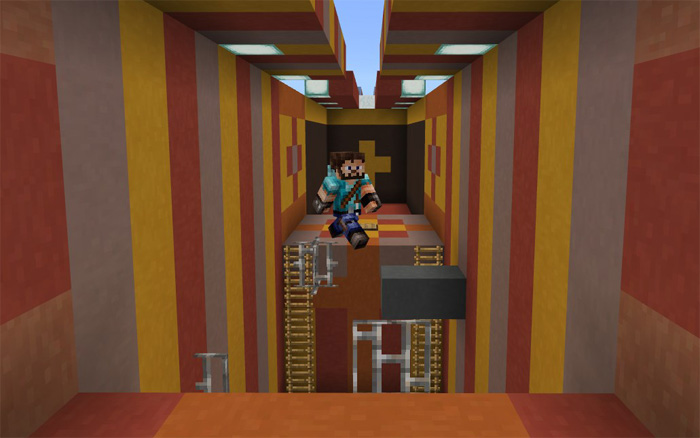 There's a limited amount of time to complete the levels. After a while lava will spawn and come pouring down from the ceiling. Hurry up or enjoy a hot bath of lava!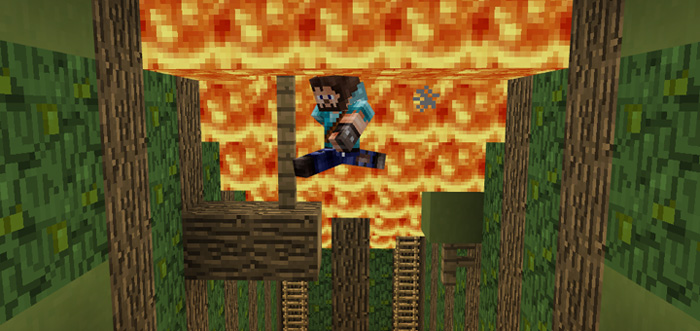 Installation