This seed will spawn you very close to two villages which are both located at the lake in a swamp biome. Neither of the two villages have any blacksmiths but they got multiple farms which provide a great resource for food. That means this seed works great for new survival adventures where you want to quickly get your hands on something to eat.
Found by: Kittycrew27
The spawn is 30-40 blocks away from the first village. It's impossible to miss it.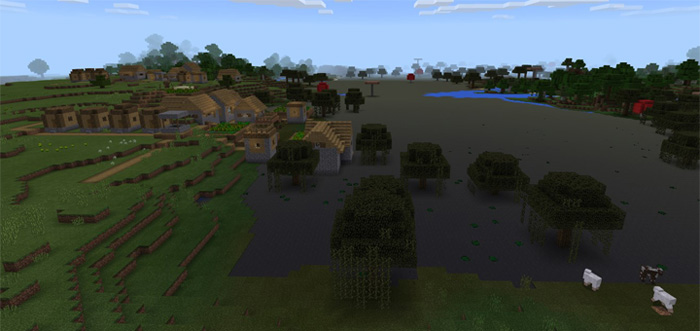 To get to the next village just follow the coast of the lake and you will soon get to it.
Seed: -1239267942