Are you bored of the vanilla swords in minecraft? if you did this add-on adds 5 new swords and 8 items and blocks to your minecraft game! More updates coming soon!
Swords
Rainbow sword:


Energy sword:

Green energy sword

Blue energy sword

Clay sword

Coal sword

Grass sword

Gravel sword

Obsidian sword

Light sword:
Dark sword:

Noob sword:


white wool sword
Ores


Energy ore

Light ore

Dark ore

Galaxy ore

Blue energy ore

Green energy ore
Crystals and shard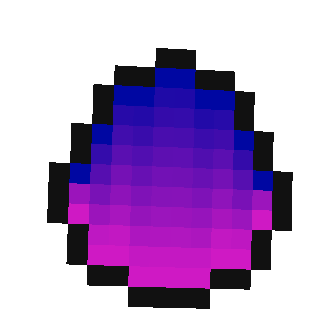 Energy crystal

Light crystal

Dark crystal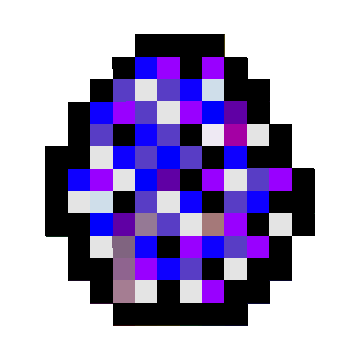 Galaxy crystal
Galaxy shard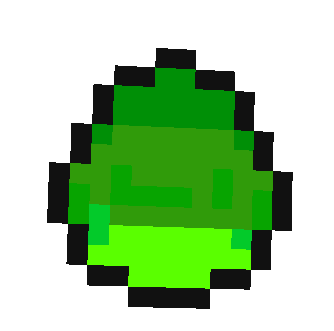 Green energy crystal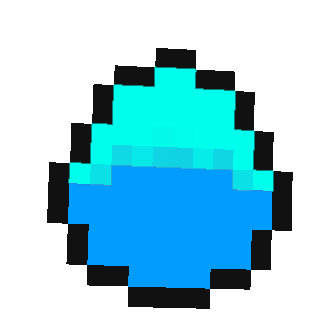 Blue energy crystal
Craftings (crystals)
Energy crystal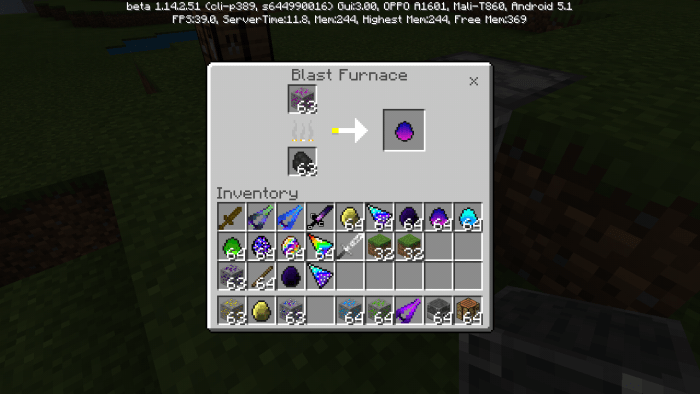 blue energy crystal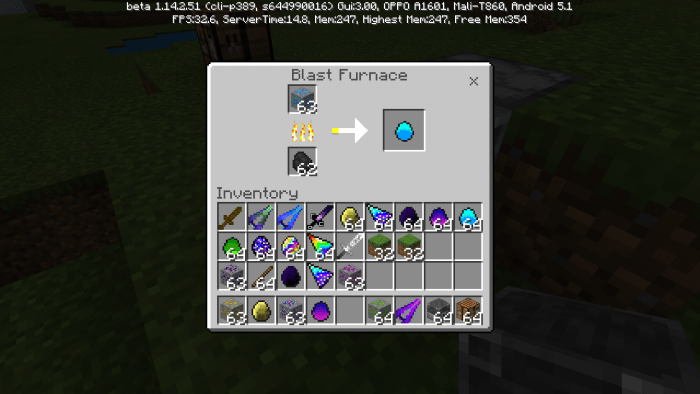 green energy crystal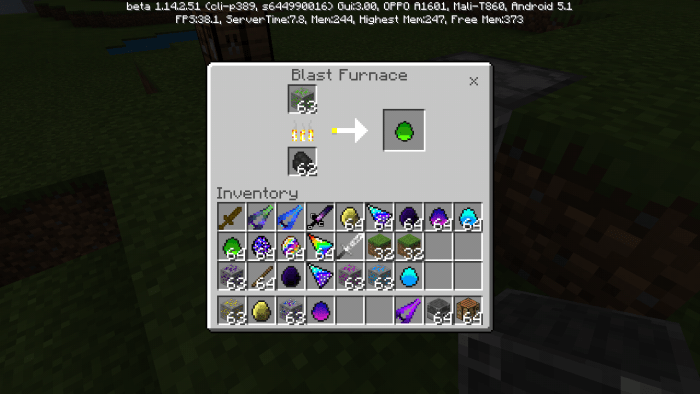 Light crystal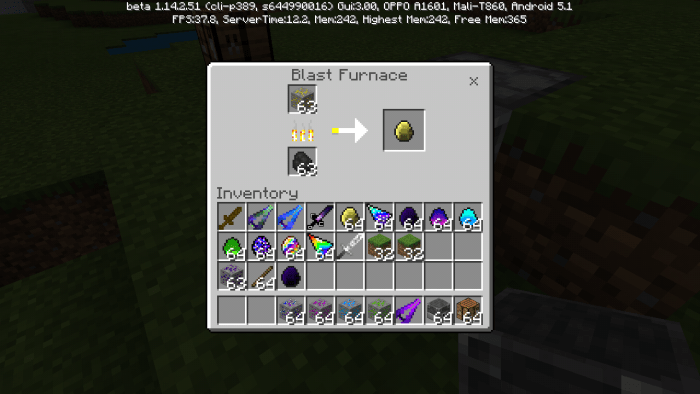 Dark crystal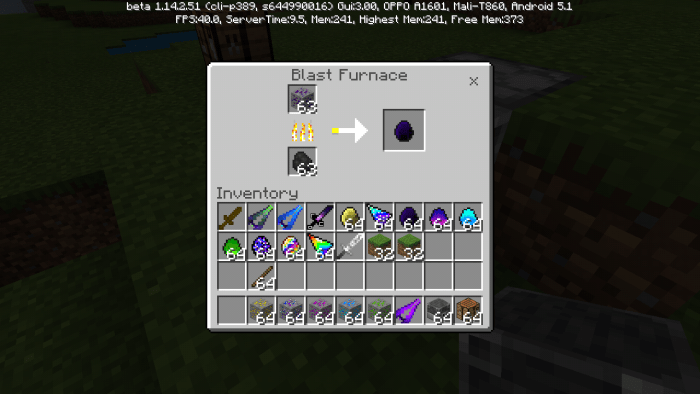 galaxy shard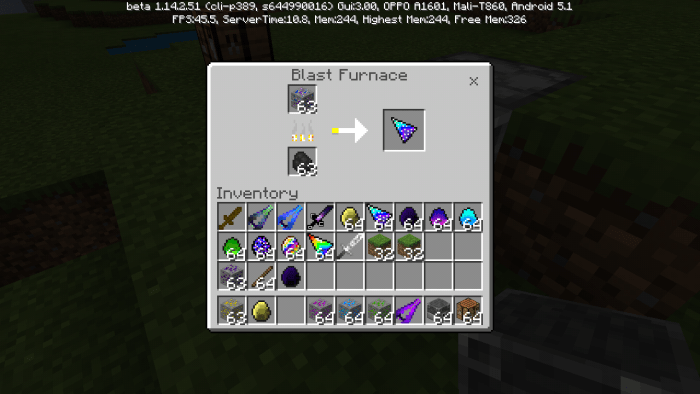 Added new gui and rainbow boss
to activate minecraft hub/home screen gui you have to go to setting then anable sword+ resource pack.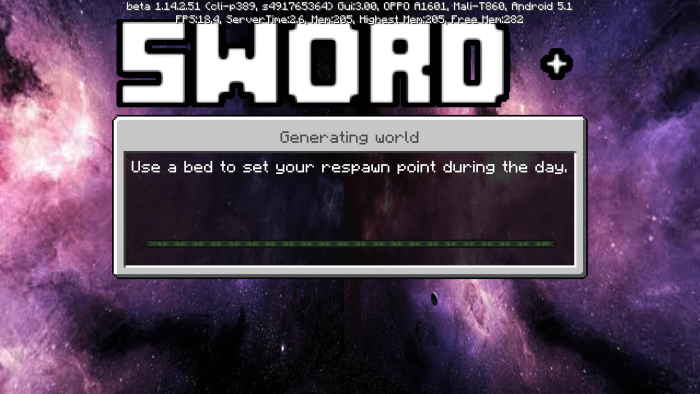 Rainbow boss spawn in forest you can spawn it on creative mode too

you can find this item in creative mode

Crafting (swords)

TO SEE THE COMPLETE CRAFTING RECIPES GO TO THE CRAFTING RECIPE LINK!!!
Rainbow sword
only can be get when you kill rainbow boss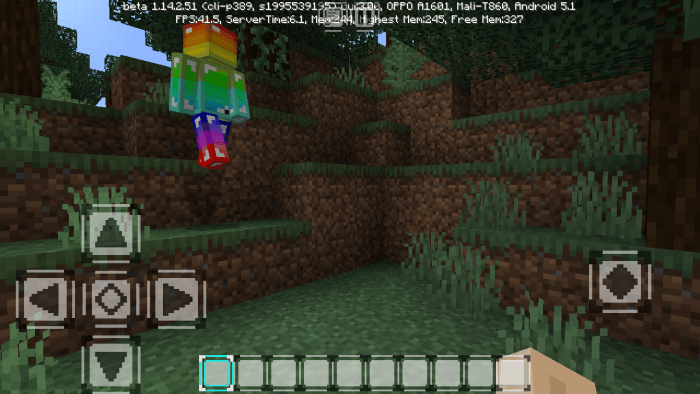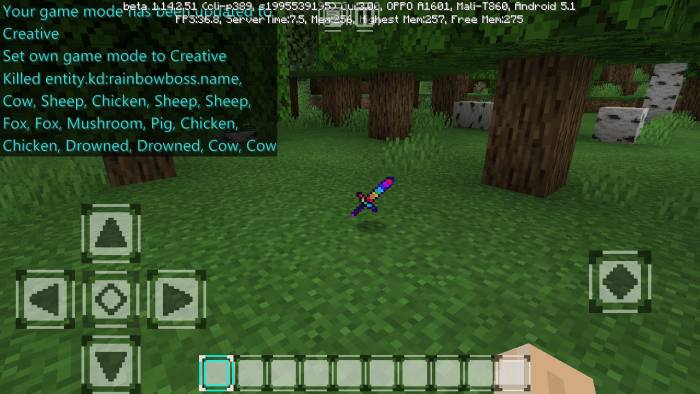 Energy sword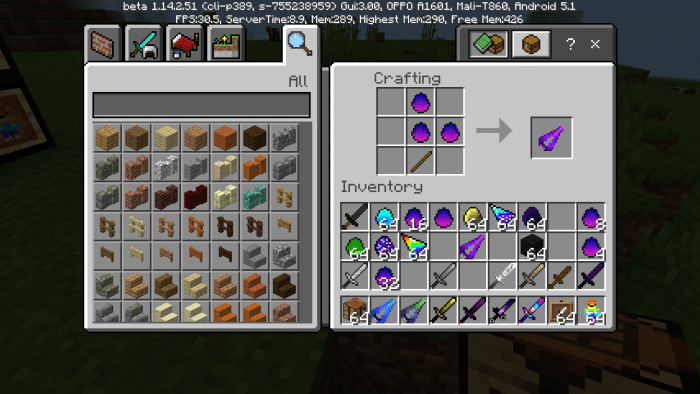 green energy sword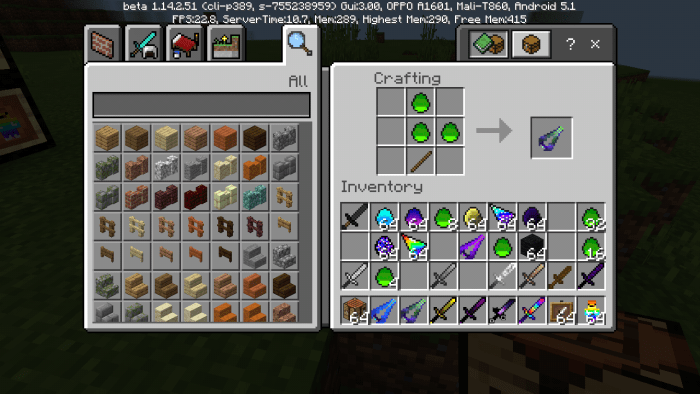 blue energy sword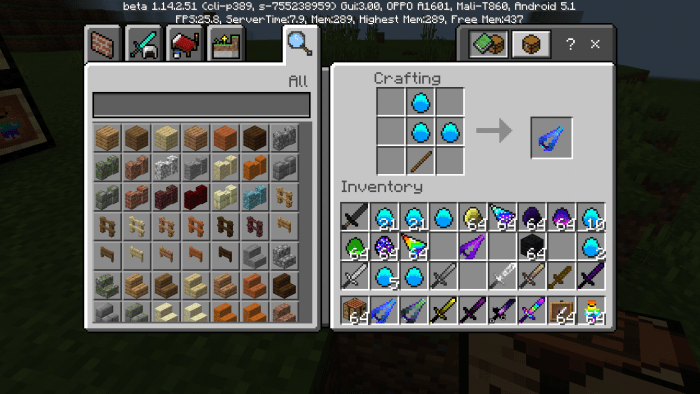 Light sword
Dark sword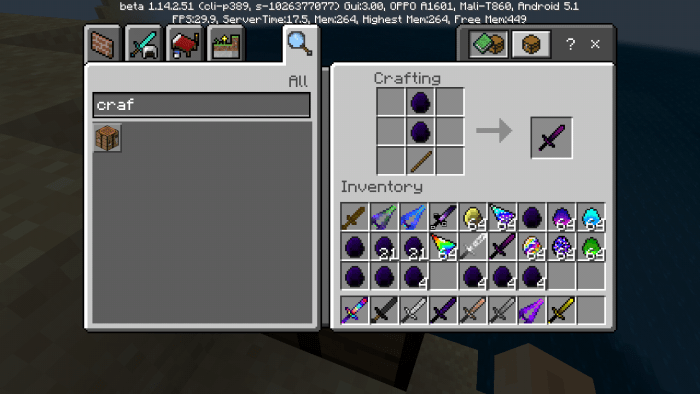 Noob sword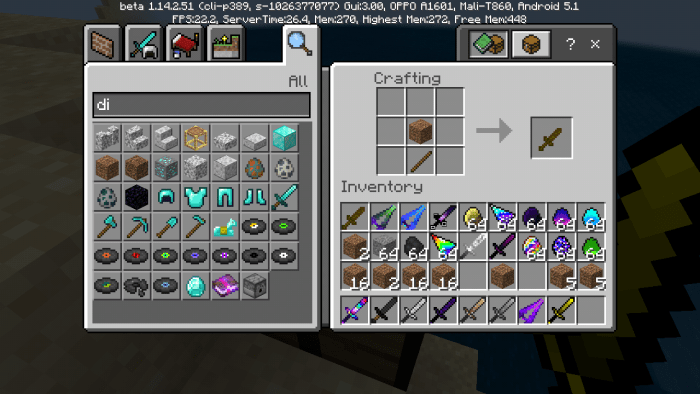 Clay sword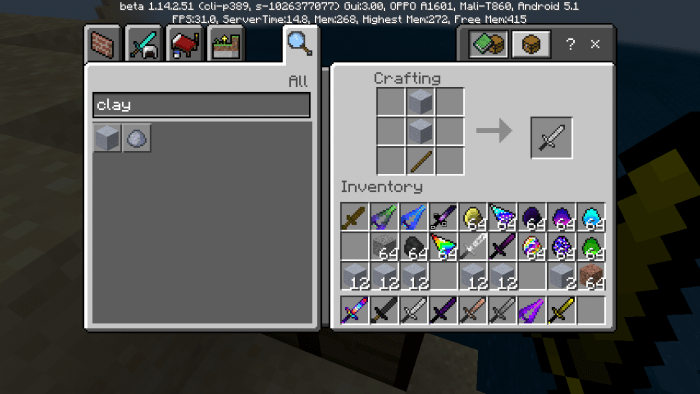 coal sword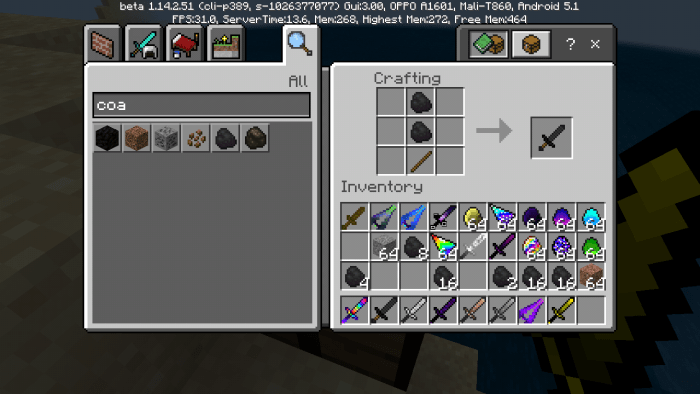 galaxy sword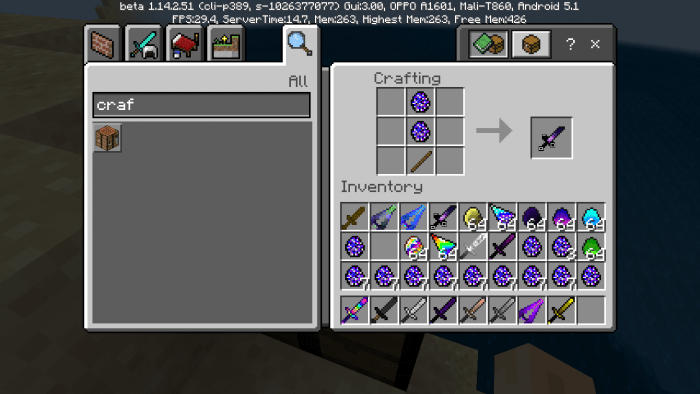 gravel sword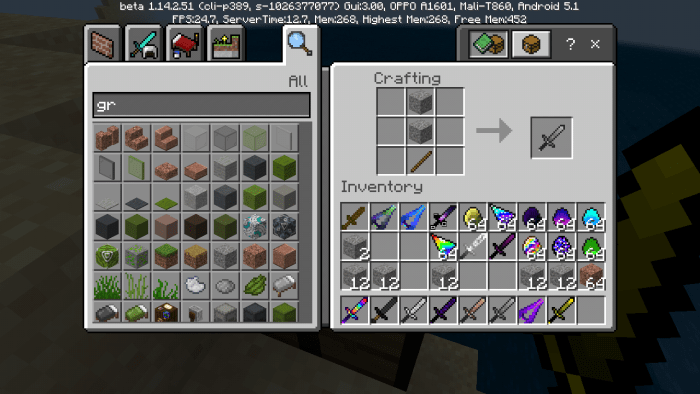 obsidian sword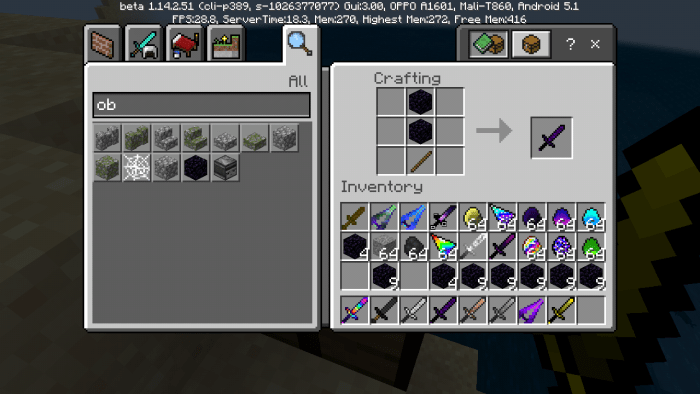 grass sword
(see in the crafting recipes link!!its has all complete crafting recipes !!)


Select version for changelog:

Changelog
-added rainbow boss
-added so many new sword
-added new gui
-added new crystal shards and ores
Installation
Download from the link

Press the mcaddon
Select minecraft
Use the behavior and the resource pack
You must enable experimental gameplay 
Done!(the mcaddon way)