Meet your opponent at high noon at the main street of a small western town and find out who is the fastest gunslinger. It's a really fun map which is greatly inspired by the old western gunslinger duels. You'll be equipped with one revolver and some ammunition but besides that your life is left in your own hands so be careful. It can only be played by two players at the same time, or you can arrange a series of duels with different opponents.
Creator: 
Fizzman797
, 
Twitter Account
How to play?
This map requires two players. Once both players have joined the world it's time to decide on one color each: yellow or red. Press the begin button to initiate the duel. As soon as you hear a chime it's time to start moving forward in the forward direction of your platform.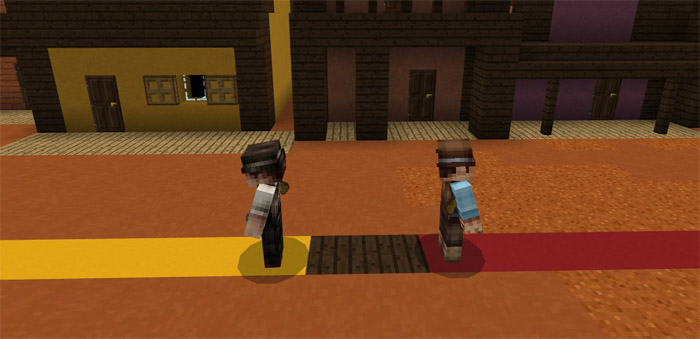 As soon as you reach somewhere around the middle of your platform you will hear a second chime. This time you will have to turn around and shoot the other player.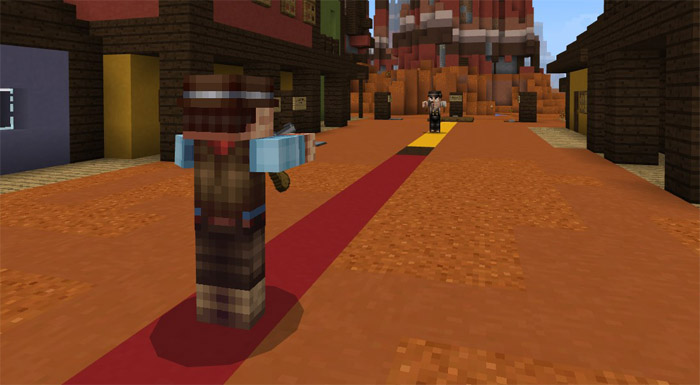 Are you the fastest gunslinger in Minecraft? It's only one way to find out. Invite some friends for some duels and have some fun.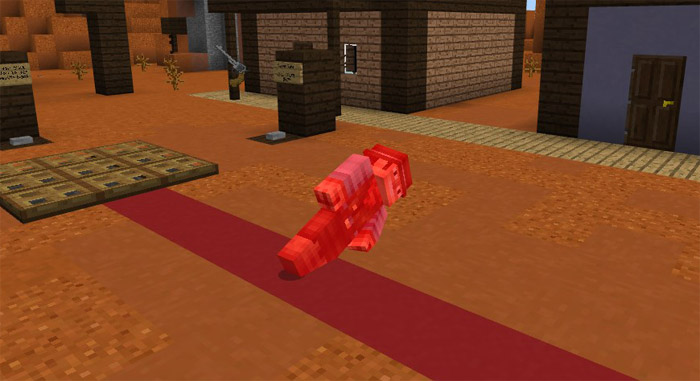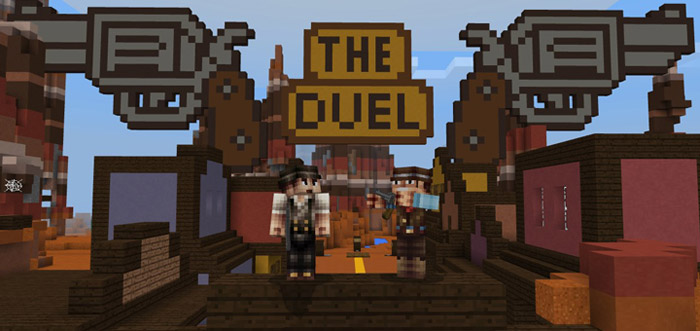 Trailer
https://www.youtube.com/embed/WmsBYRtSdgY