The Fall of Heaven is one of those maps which makes you question whether this can really be Minecraft. It's an amazing creation featuring a huge citadel, a majestic statue and an infernal and vicious dragon. The map was originally created for the PC version of Minecraft and took well over 100 hours to build. It has now been ported to Pocket Edition and can be played either as an adventure map (with quests) or as a creation map to just marvel at.
Ported by: SmashPE
Creator: LordGuntaz (original PC map)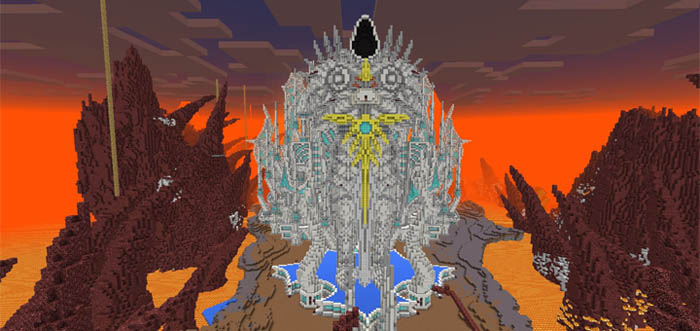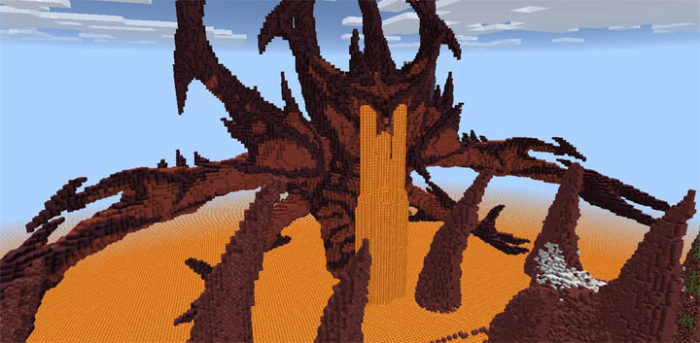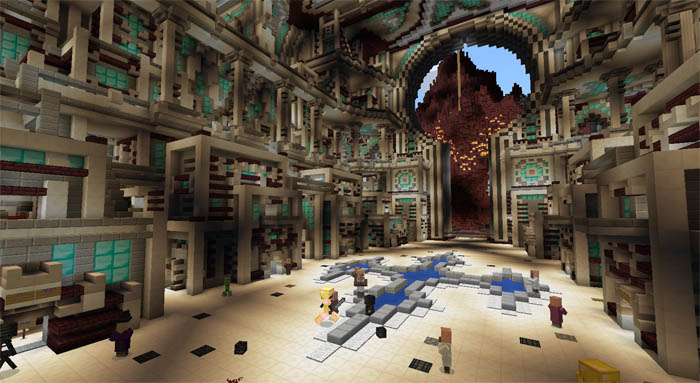 Storyline
One day you were down at your mineshaft mining some diamonds. Suddenly a creeper appeared out of nowhere and blew up. But since you had been a good miner you were sent to heaven. When you got to heaven you quickly noticed that things weren't as they should.
Demons from the internal core of earth are attacking. It's up to you to help the Archangel Thannos to hold up a defence against the mother of demons and ultimately demolish them!
Rules
Play on max difficulty
You are allowed to break blocks but don't overdo it
Set render distance to max
(Download doesn't work? Try this MediaFire link!)