Fight endless waves of mutated monsters in The Monster Arena. Take part fun and intense monster battles, but keep in mind that it's very challenging as there's no way to stop the monsters from spawning once you've entered the arena. Due to its difficulty it's recommended to play together with other players, but you can also play it in single player.
Creator: GoldenEnergy, Twitter Account, Website
How to play?
Four of the mobs have been mutated. Those mobs include Creepers, Husks, Iron Golems and Zombies. Before entering the arena you'll be able to select among 6 different kits. Each kit is a different class with different items when spawned.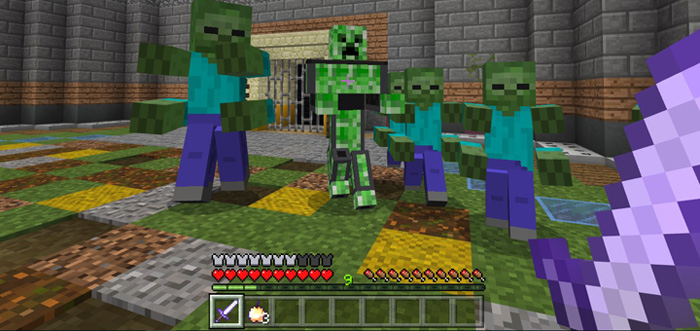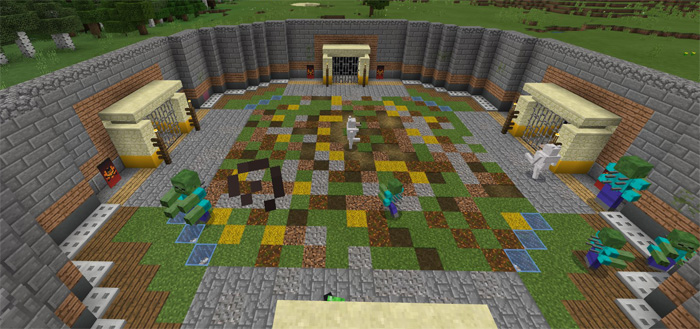 Installation