The NXUS Modern City is a futuristic city designed in a white theme. Here and there we can see colors such as blue and green to break the otherwise white theme which is a great improvement of the city. In the map you will find everything from a big campus with apartment complexes to public parks with beautiful flowers and fountains.
The city was the first one NXUS created and we can see a drastic increase in his incredible building skills in his later build commonly known as the Modern Architecture Series. The NXUS Modern City is still one of the best looking futuristic cities with an incredible attention to detail both on the outside but especially if you have a look at the interiors.
Creator: NXUS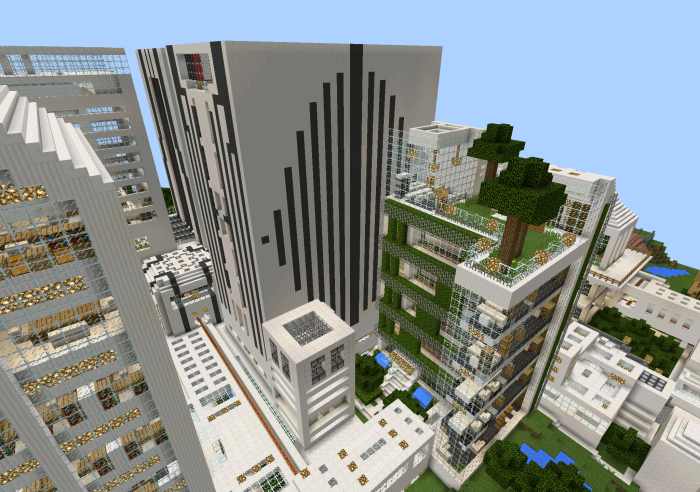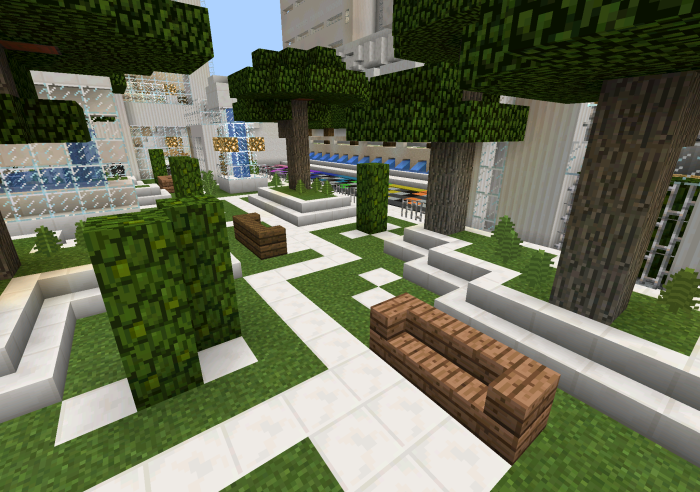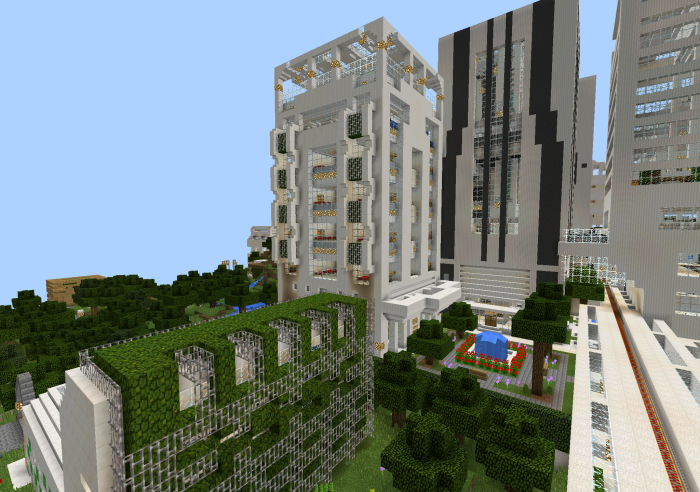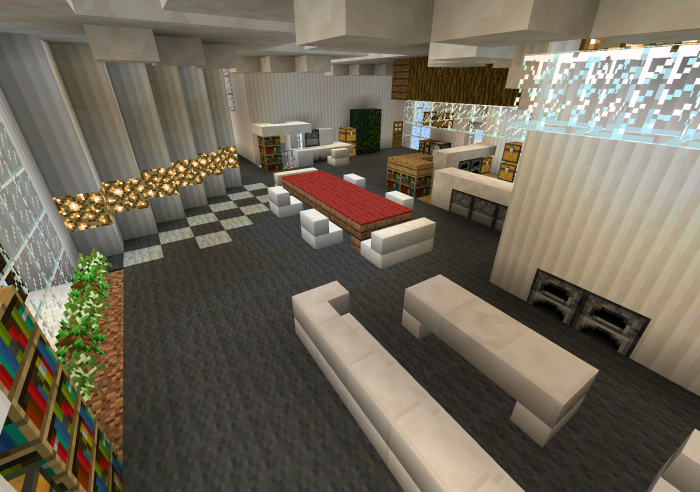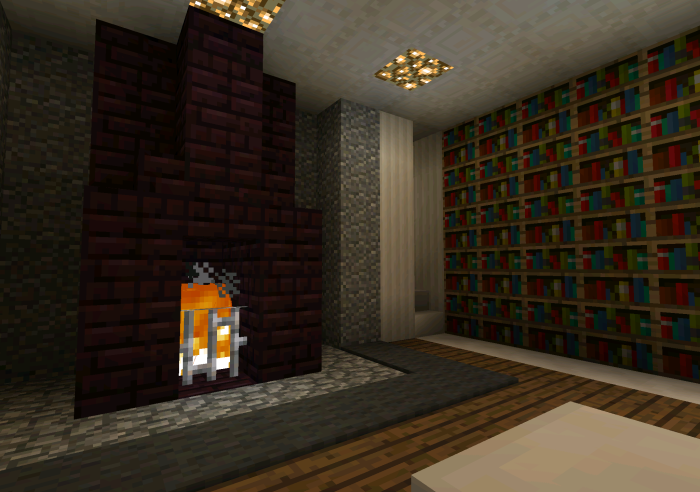 [gallery columns="2" link="file" size="medium" ids="13473,13469,13468,13467,13466,13465"]
Do you like this map? Check out NXUS Modern Architecture Series!
(Map name in-game: the city.)