The Octobox is a shulker box selector system originally created by
Ethos Lab
for the PC version of Minecraft but it has now been recreated in Minecraft PE as well. The system includes a simple user interface which lets you use an arrow to select a shulker box and then have it automatically appear in front of your eyes.
Creator: 
NobakynNogame,
Twitter Account
Updated: 
26 May, 2017 (fixed problems with shulkers and redstone, more info in-game)
How does it work?
Use the arrow to select the shulker box which you want to access. There's a slight delay so make sure to give a second or two before selecting another box in order to avoid possible glitches. The selected box will appear at the bottom of the machine. You can break the shulker box to obtain it.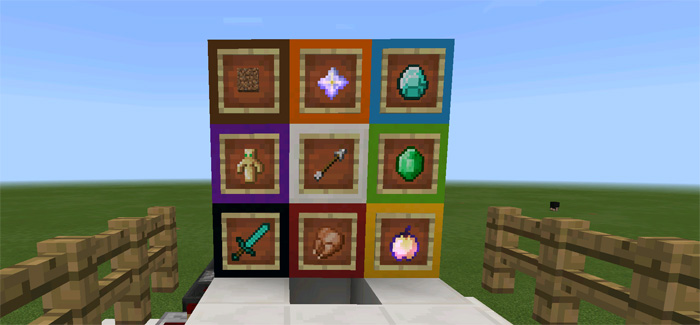 The shulker box is more mobile than an ordinary chest in that sense that it the items will remain inside the chest if it is destroyed. You can then pick up the block and place it down elsewhere. You can return it to the shulker selector machine if you want to keep it stored in safety again.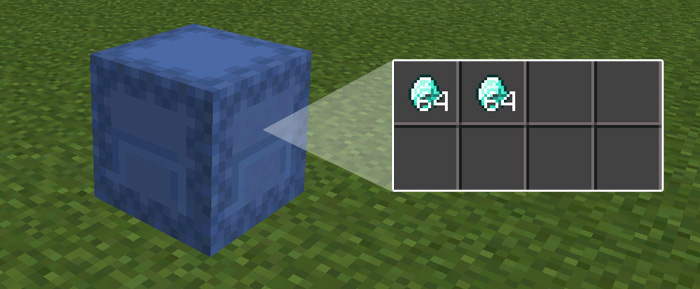 The following tutorial was created by Ethos Lab and it is for the PC version of Minecraft. This map includes multiple changes since there are some differences in Pocket Edition compared to Minecraft for PC. https://www.youtube.com/embed/RqtvNtuMWh8
Important: 
This map is limited to 1.1.0.1 alpha users only.
Android users can sign up for the alpha here!