The time has come to grab a companion and fly around in your very own TARDIS.
Download the behaviour pack and the Resource pack to enjoy this Addon.
Time And Relative Dimension In Space

You can get the TARDIS from your Creative inventory
or you can craft your own one (Crafting recipe below)
It can hold 2 players so plenty of room for you and your companion
Look up and down to fly aorund
It has a spinning animation when flying around and of course it has the TARDIS landing sound effect.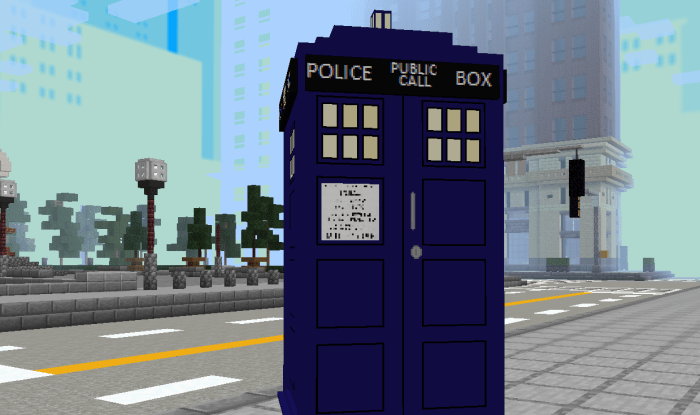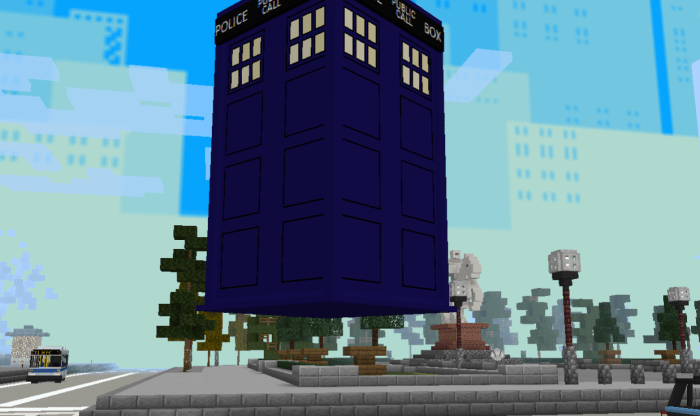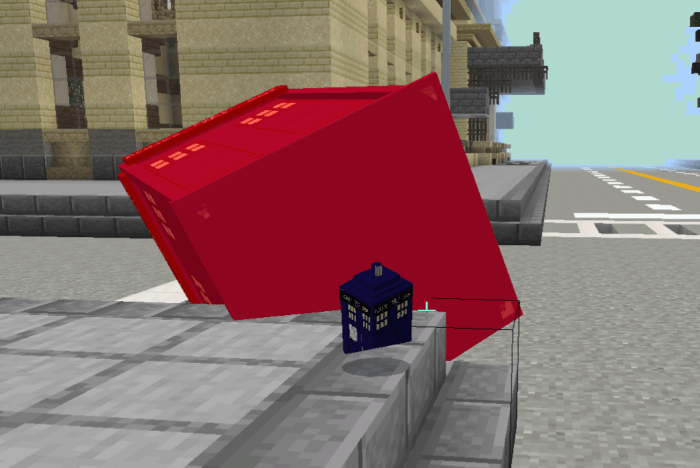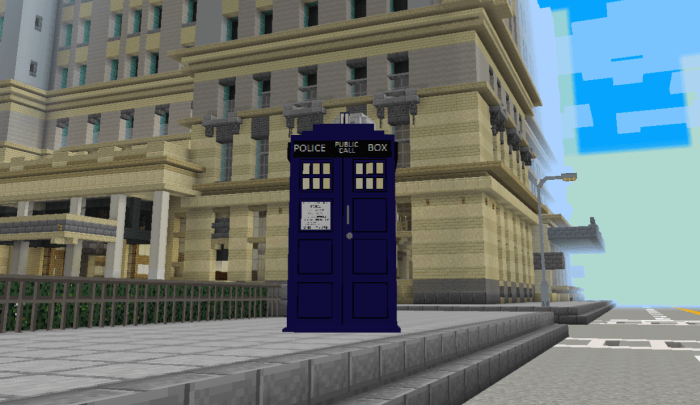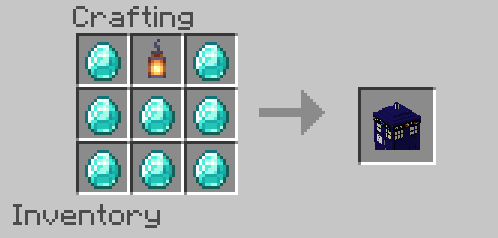 It is forbidden to redistribute this addon, if you make a Review please give credits. Thank you.

Select version for changelog:

Changelog
- Updated the exterior texture (the square things)
- Updated the interior texture (the top square wasn't blue)

Installation
You will need to download both pack for this addon to work