This add-on adds two new entities to Minecraft which include normal tigers and white tigers. It only works for version 1.8 (beta) and above as it's only in that version that you can add new entities to the game.
Creator: ArathNidoGamer, Twitter Account
How does it work?
Normal (yellow-ish) tigers and white tigers can be found in any biome or you can spawn them by using a spawn egg in Creative mode.
Tigers are aggressive animals, so you have to be careful around them. You can tame a tiger by feeding them any type of raw meat. It works for both adult tigers and puppies.
Tamed tigers follow their owner, you can ask them to stay (similarly to a wolf) and they will also protect you from hostile enemies.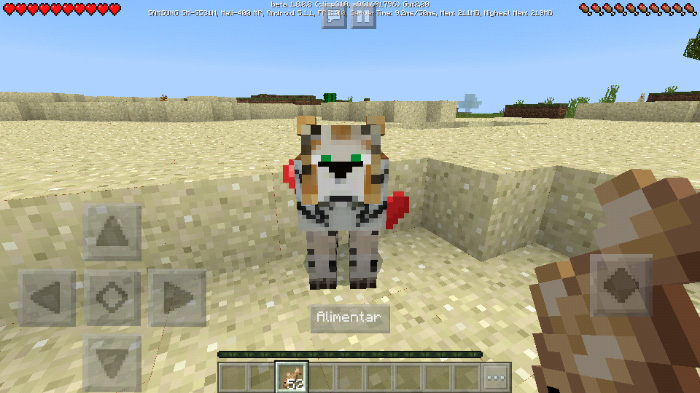 General Tiger / White Tiger Information
Wild

Health: 45
Attack damage: 5
They eat raw meat

Tamed

Health: 70
Attack damage: 9
They eat raw meat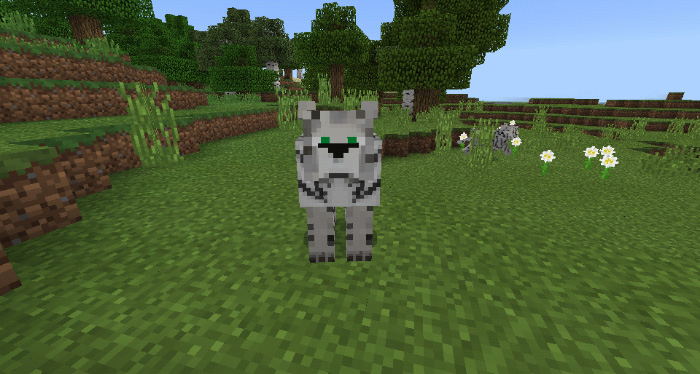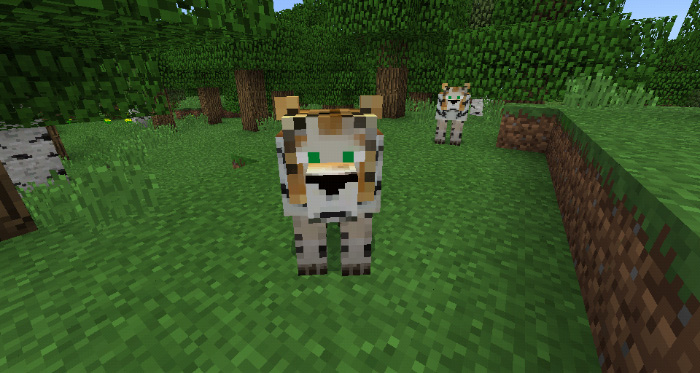 Installation
Important: Make sure to enable "Experimental Gameplay" in the world settings! Requires 1.8!
Apply the packs for a world
Enable Experimental Gameplay in the world settings (only if you're on a beta)
Create the world