This add-on implements two types of tigers to your game and they have fully custom sounds and some basic animations. The animations are intended to be improved in a future version of the add-on. This is another great example of add entities and the new possibilities in version 1.8 of Minecraft!
Creator: CookieModder, Twitter Account
How does it work?
There are two kinds of tigers: Malayan Tiger and White Tiger. Both of them can be found spawning in taigas, oak forests, in rivers and sometimes in birch forests. The White Tiger is much more rare than the Malayan Tiger.
Adult tigers are naturally hostile and should be avoided if possible. However, babies are afraid of you and will attempt to run away.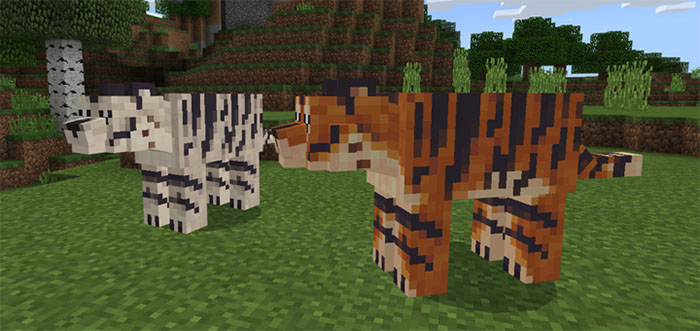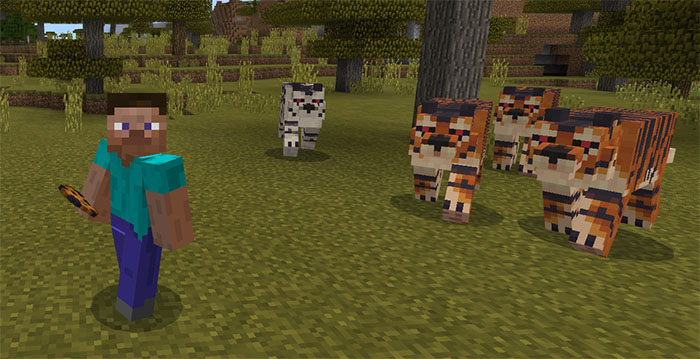 Installation
Apply the packs for a world
Create the world