Ever wanted to fly around your world on a Magic Carpet?
Well now you can!
This Addon is for a classic Aladdin Magic Carpet
Enjoy a magical carpet ride. :)
To get the Magic Carpet just choose it from your creative inventory
or you can summon it.
/summon tft:mcarpet - Purple

/summon tft:mcarpetbl - Black

/summon tft:mcarpetb - Blue
/summon tft:mcarpetg - Green
/summon tft:mcarpetgr - Grey
/summon tft:mcarpetp - Pink
/summon tft:mcarpetr - Red
/summon tft:mcarpeto - Orange
/summon tft:mcarpety - Yellow
/summon tft:mcarpetlb - Light Blue
/summon tft:mcarpetl - Lime
/summon tft:mcarpetw - white

In survival you can craft them with the crafting recipe below.
You can repair your Magic Carpet's with string to get them back to full health
If your Magic Carpet dies, it will drop a new one so you can carry on zooming around.
Looking up and down will control the flying functions.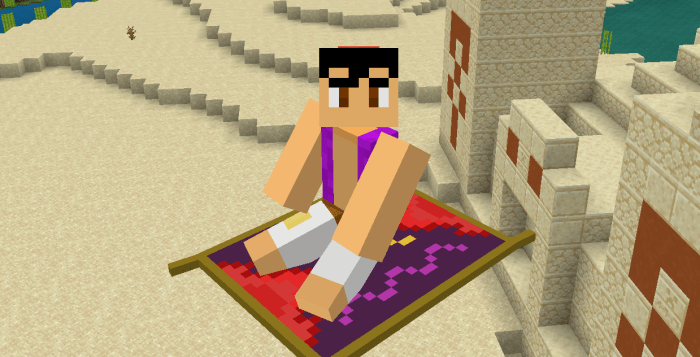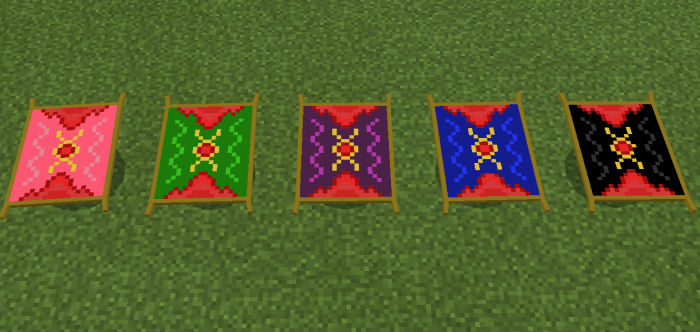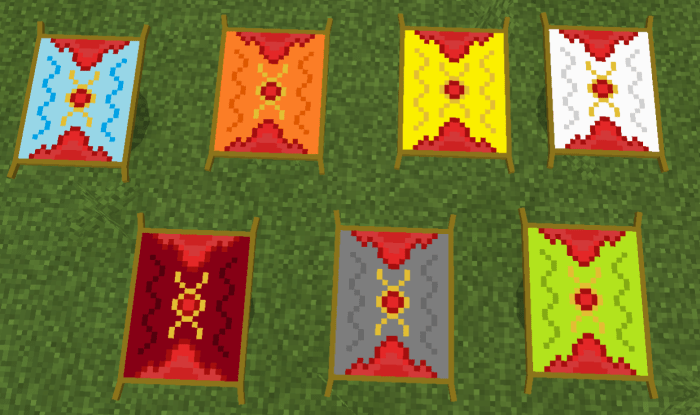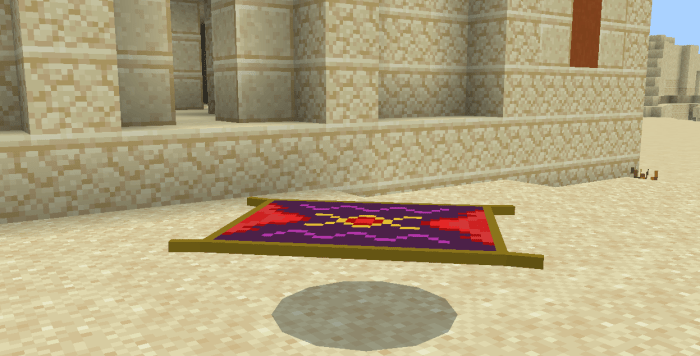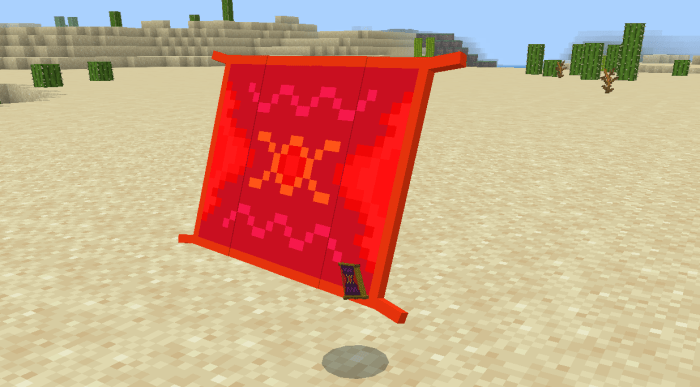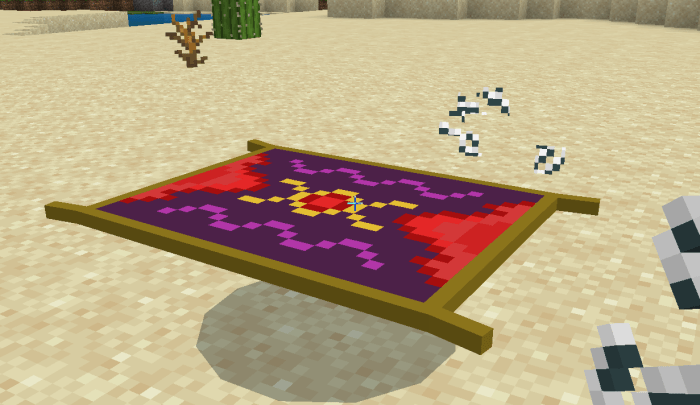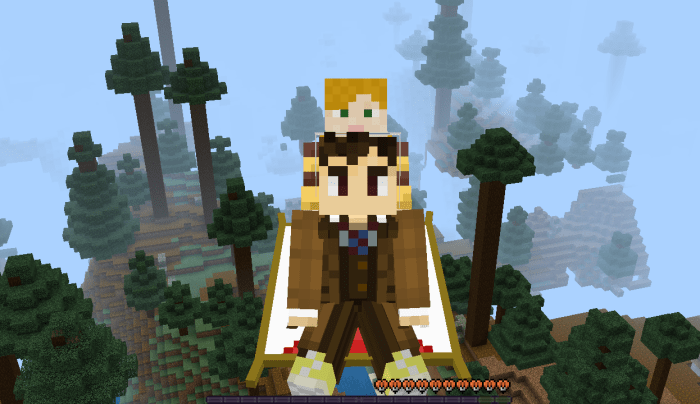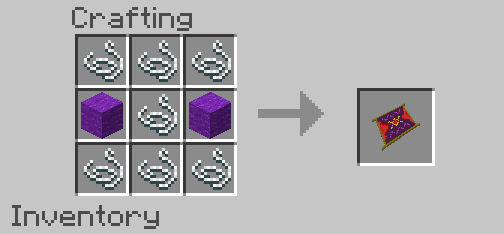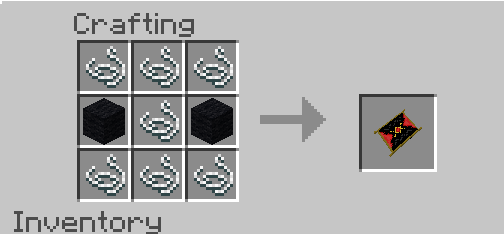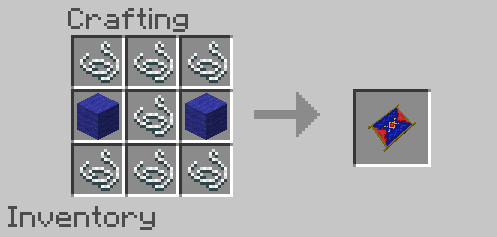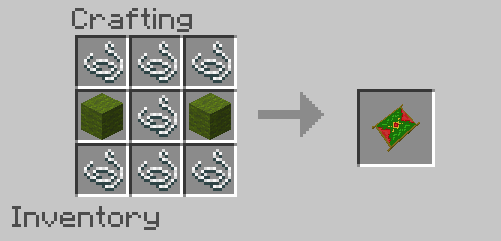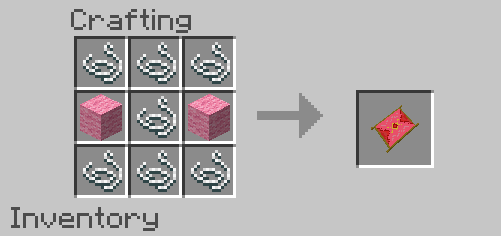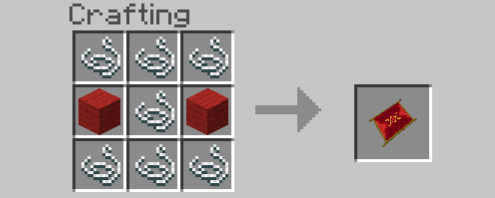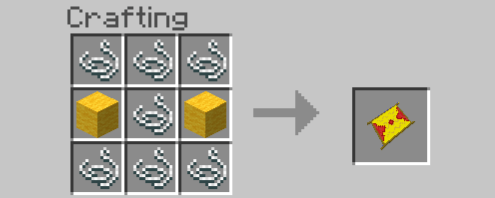 It is forbidden to redistribute this addon, if you make a review please give credits and make sure all links to this addon are to this page, Do not make your own Mediafire links to this addon. Thank You

Select version for changelog:

Changelog
Update V3 - 7 new colour carpets were added with their own crafting recipes
All carpets can now hold two players

Installation
Download and install the packs to enjoy.
Make sure you download both packs, otherwise the Carpets will not work