Tiniest Find The Button Map Ever *Nether* is made by the one and the only The TRiNITY. This is probably something surprising to a lot of players here in Minecraft Community. So Don't WASTE ANY MORE TIME AND SEE AND CHECK THIS ONE OUT..,
The TRiNITY Presents: Tiniest Find The Button Map Ever *Nether* They Made in the entire Minecraft Community...
Tiniest Find The Button Map Ever *Nether* is made up of 5 tiniest super extreme levels you could experience. Enjoy the fun and thrill while you're stuck in a very low and suffocating little spaces don't get frustrated it is just made that way to make the game more amazing and exciting.
So If you're Tired and Looking for a real challenging FIND THE BUTTON MAP that you could play right now in this QUARANTINE PERIOD TRY THIS, NO YOU SHOULD TRY THIS I'M CHALLENGING YOU!!
Play with our Friends (recommended/optional) playing is always fun if your with special someone.
*here are some of the Highlighted picture in the game*
LEVEL 1: THE TINY BEDROOM
This room is very little and can be suffocating and frustating that's why it's a challenge so can you find the button in this very little space you will be. This TINY BEDROOM is the very first stage of this find the button map can you find and locate the button to move to another level? Goodluck.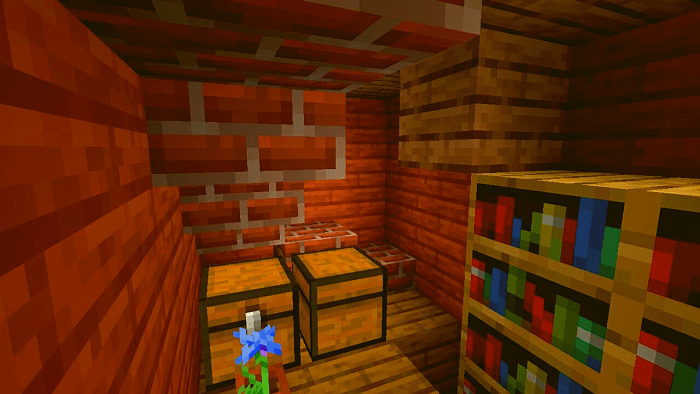 LEVEL 2: TINY KITCHEN
This TINY KITCHEN ROOM is the second level of this find the button map. Don't be misguided and mislead by the things inside. Find the button with all your might. ENJOY!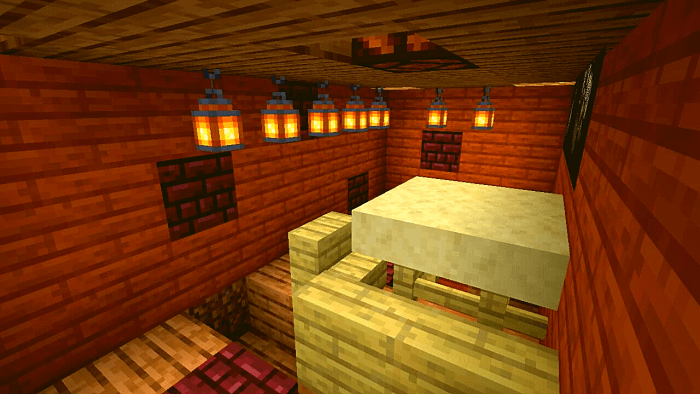 LEVEL 4: TINY EMPTY ROOM
Level 4 is very spacious and empty so do you think finding the button here is easy? Let's see I can say that if you're really great at finding button this will be easy but if not THIS WILL BE EXTREME...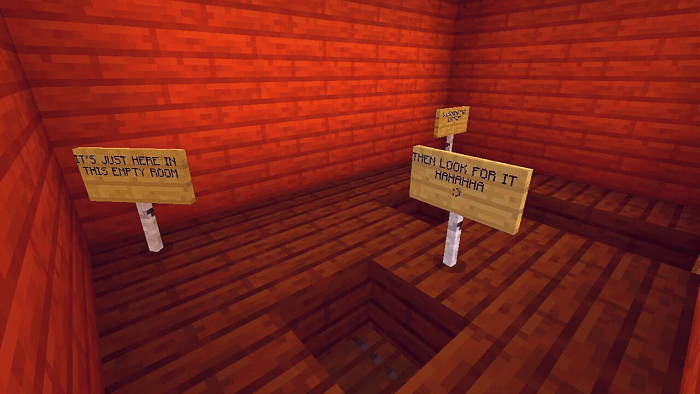 ENJOY THE TINIEST FIND THE BUTTON MAP EVER BY: The TRiNITY
Select version for changelog:

Changelog
Change the title text format from capslock into Proper capitalization of words
Enjoy the game and share it with your Friends around Minecraft
Installation
For Zip File
Click and download the zip file of the map down below. After downloading the zip file of the map. click extract folder then copy the folder go to your phone/games/com.mojang/minecraftWorlds then click paste the map there you're ready to go and play. Launch your minecraft application and hit that play button!
For Mcworld File
Just click the McWorld file of the map. After downloading it just click it and you'll be redirected to the Minecraft application and just click the minecraft app so you'll redirected into the game and start playing.