This is a resource pack which you can use for building miniature villages. Most heads and skulls have been replaced by tiny buildings such as houses, wells and farms. As each block is a structure you can quickly build huge (miniature) village within minutes. The villagers must surely get confused if they ever come across one of these tiny villages!
Creator: 
CodanRaigenXXI
, 
Twitter Account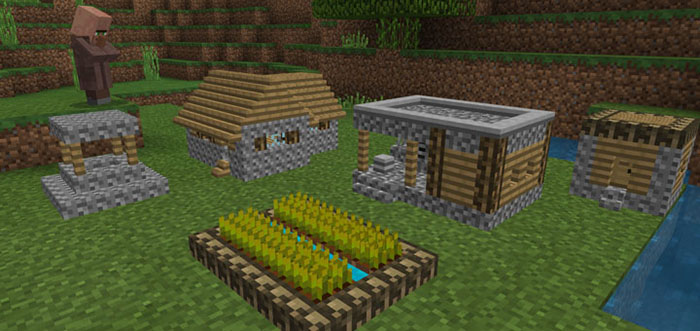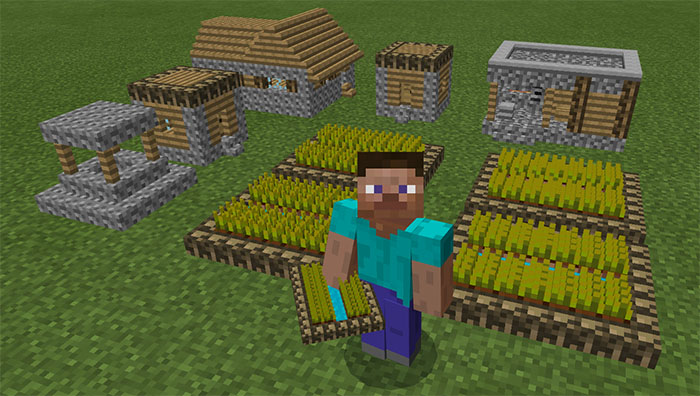 Features
Steve Head - Farm
Zombie Head - L-Shaped House
Skeleton Skull - Small House
Withered Skeleton Skull - Well
Creeper - Blacksmith
Installation
Activate the pack for a world in-game
You can get a .ZIP file for this pack here.