TNT falls from the sky and blows stuff up! You can adjust the settings of how frequently this happens to suit how much your device can handle. This challenge pack gives you a new way to play. Perhaps you can defeat the ender dragon - while avoiding TNT destroying the end platform or attempt to mine your first tree with the threat of being KABOOMED by TNT! Fun all round - and multiplayer compatible.
This short showcase video sums up the pack. Recommend you give it a watch:
The idea behind this pack is very simple. TNT rains from the sky as you try to survive and avoid being blown to smithereens! (Mining trees has never been more stressful)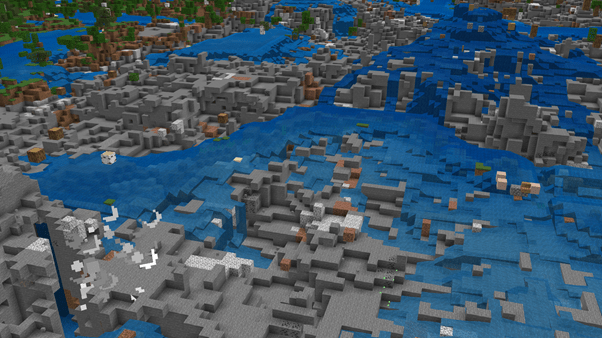 Play however you want. Maybe create an underground bunker to protect you from the explosives raining from the sky?
To reduce lag just before TNT explodes all items within 7 blocks are destroyed - this helps to reduce the lag from too many dropped items. Lower end mobile devices may struggle to run this pack - however, the lower settings of the pack should be very manageable on almost all devices.
It is compatible with my Apocalyptic Rain Addon (link) however a decent device will be required to have a smooth experience. You can adjust the behaviour pack settings to change how often TNT falls by sliding the bar to your preferred choice:



You can access this menu by clicking the gear icon on the addon:


That's pretty much it! Hope you enjoy! :D



A note on credits/redistribution:
Please do not redistribute this addon without permission from me! Feel free to use all of my addons in whatever but do not claim them as your own and please give appropriate credit ideally linking to my YouTube or MCPDL profile. Thank you! (the number of sites which steal your creations is mental!)
Support me and stay updated by checking out my social media?
Feel free to join my Discord where you will be able to see the development process of my projects and have access to all download links directly to MediaFire:
Feedback is really appreciated and I will do my best to engage in such conversations on my discord or in the comments of this addon. Thanks!
Select version for changelog:

Changelog
Updated the MCPDL thumbnail to say 1.16+ instead of 1.14+
Installation
Click on the link 



Download
Import file to Minecraft (there are many tutorials online :D)