This is seed is really good as you will spawn very close to two desert temples and one savannah village. In all chests combined you will find 34 gold ingots, 5 emeralds, 4 diamonds and much more. It's a great seed if you want some great items quickly.
Found by: PandaDustin
The spawn is just a few blocks away from this desert temple.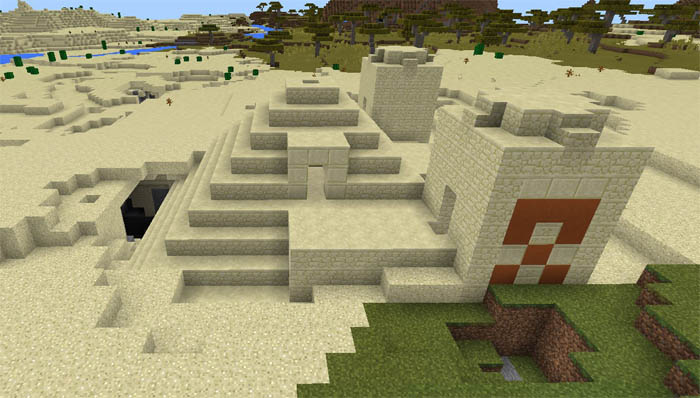 Inside at the center of the temple you will find some colored clay blocks. Break these blocks to access the hidden treasure room. Don't step on the pressure plate down there as it will trigger a TNT trap.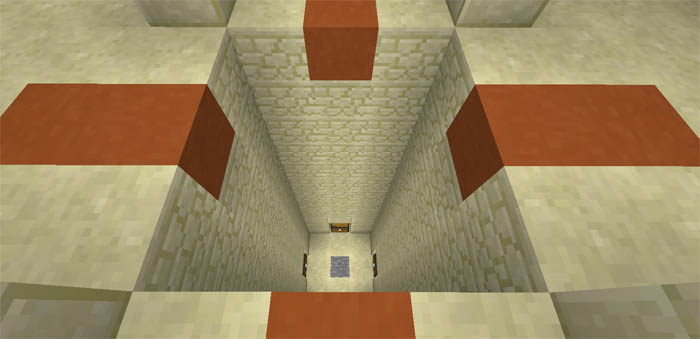 Here are all the items which you will find in the chests:
Enchanted Book: Lure III
Enchanted Book: Thorns I
24 gold ingots
3 emeralds
15 bones
15 iron ingots
11 rotten flesh
On the left side of spawn (next to the temple) you will find a tunnel. The tunnel ultimately leads down to lava level. There you can find lots of useful ores.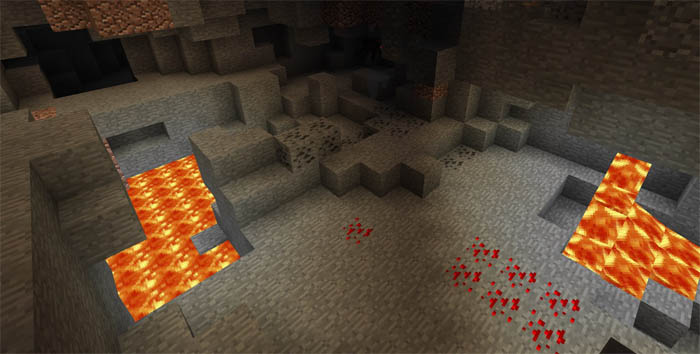 To find the second temple please have a look at the image down below. It's about 100-200 blocks away from spawn.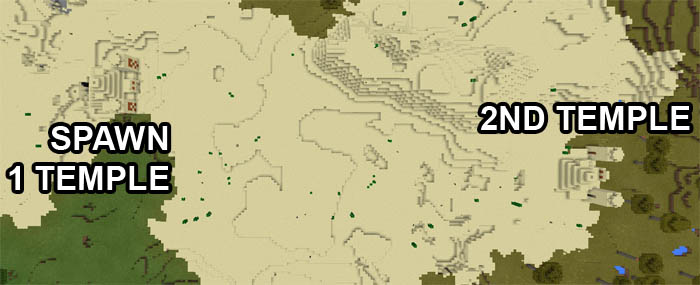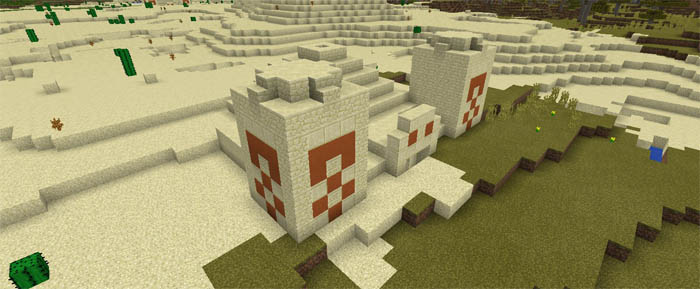 Inside the temple you will find the following items in the treasure chests:
Enchanted Book: Protection II
1 emerald
4 diamonds
10 gold ingots
2 iron ingots
1 saddle
17 bones
12 rotten flesh
If you want to, you can go and find a savannah village which is located not far from the first temple at which you spawned.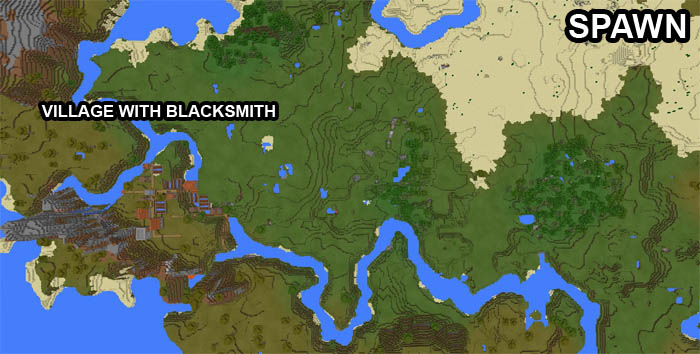 It's a fairly small village but definitely worth checking out if you need some food or are in desperate need of ink sacs.
35 ink sacs
4 bread
3 apples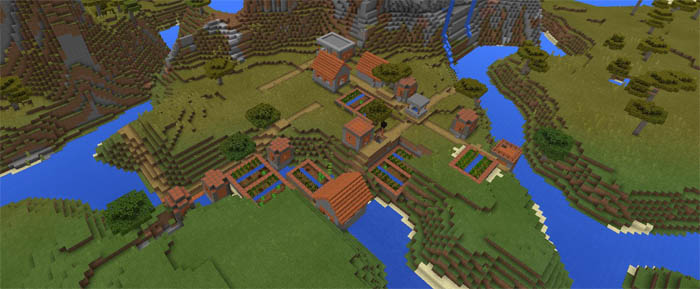 Seed: -1950666809