The Unbelievable Shaders transforms the environment in Minecraft to something much more realistic. The water has a transparent and glistening effect. Plants, leaves and flowers have wavy animation. The shadows are also heavily improved. You will also notice that the sky look a lot more realistic. It will shift in color all throughout the day and the clouds come in all different shapes.
Creator: omar5naruto
The water looks fantastically realistic.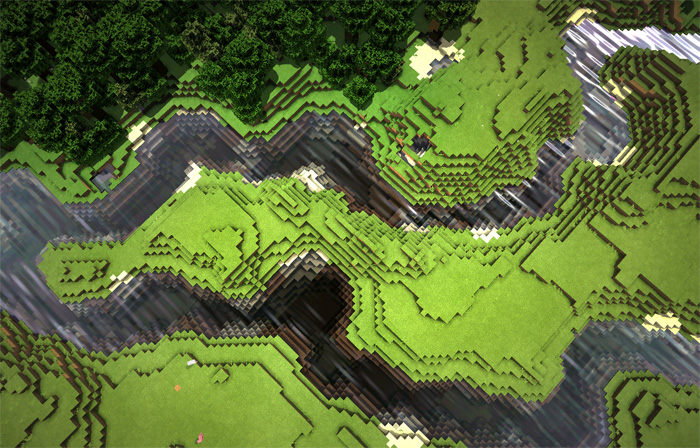 Shadows also look very good. There also appears to be some blurring. It's probably in an attempt to make the pixelated textures look softer.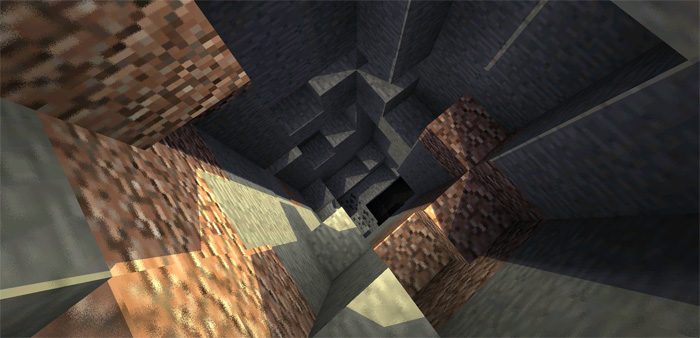 The nightsky has a darkblue color and the moon shines brightly.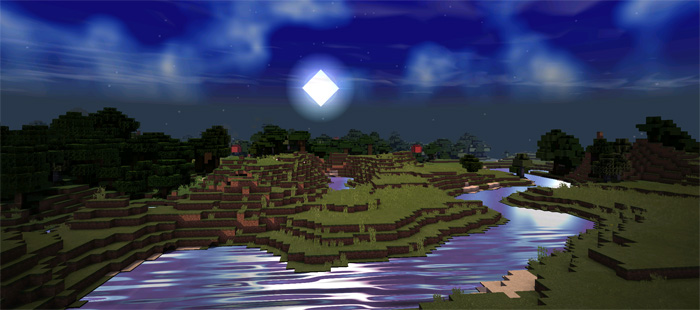 Install Guide
The download includes a zip file (134 MB) with several different versions of the shaders pack. By testing all of them we found that the Pacific Shaders PE version was the most compatible.
Download the zip file.
Use ES File Explorer (or another file manager) to extract the zip file. When doing this you should get two new zip files:

Unbelievable Shaders PE (shaders) (zip) - extract the zip file to find the three different shader packs
Unbelievable Shaders PE (modscripts) (zip) - extract to find some different modscripts which can be used for boosting the realism in-game

In our case we chose to only use the Pacific Shaders PE pack. Use BlockLauncher to install it.