AvocadoSpud
Legendary Creator
Member since 27 January, 2017
Member since 27 January, 2017
Add-On
Replaces the somewhat goofy and whimsical behavior of endermen with something more sinister and threatening. Endermen will stare directly at you at all times, avoid ambushes, an...
Add-On
Carol is a lightweight addon which adds various Christmas themed items to get your world ready for the holidays. Carol includes Gingerbread Golems and blocks from my previous ad...
Add-On
"ME HUNGRY. ME WANT FOOD."EAT adds a few new foods (with more to be added as time goes on) and food related mechanics. This includes the Glow Berry Pie, and Gingerbread!
Add-On
Ever wanted Olive Pig in Minecraft? Now you can have Olive Pig in Minecraft. With the Olive Pig mod, you can now have the revolutionary Olive Pig. The Olive Pig is just like a P...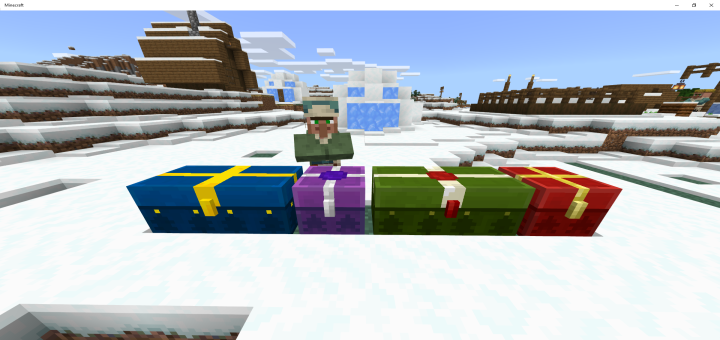 Texture Pack
Missing out on Java's holiday spirit? I have Good news! I just whipped up a special resource pack that will make your cluttered storage room look more festive than ever before!
Skin
Close recreation of Minecraft Dungeons Character