Xqtalyst
Iron Creator
Member since 14 February, 2021
Member since 14 February, 2021 Cape Physics Minecraft capes are one of the first cosmetics in the game starting from humble beginnings, such as the Minecon 2011 to fully customizable capes for both the J... Cosmetic ModThis is a very special cosmetic pack. This pack doesn't behave like any other cosmetic on the whole Minecraft Bedrock Edition game. What's so special about this pack... Have you ever want to be like those YouTubers or those players on Java Edition that have fancy wings with cool designs? But you can't get them because you are on the Bedrock Edi...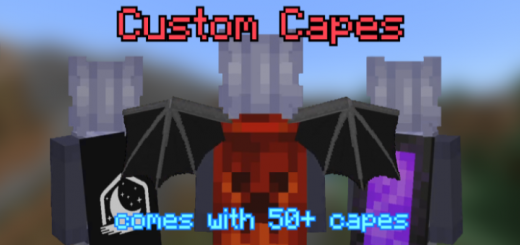 Have you ever wanted a cape but you got a dinky iPhone and you can't apply a cape the normal way *cough* persona *cough* or if you are the average pc user and you are tired of d...