This is the first add-on for Minecraft: Bedrock Edition to implement fully working backpacks to the game. They are essentially a mobile chest which you can wear on your back while traveling around in your world. It's great if you are out on an adventure and need somewhere to offload your blocks and items. It's easy to wear and also easy to take off in case you need to access the storage space easily. It's definitely a must have for all the survivors out there!
To get a backpack you'll need to craft one. You can also dye them.Crafting recipes are listed below. To spawn a backpack long tap on the ground with the item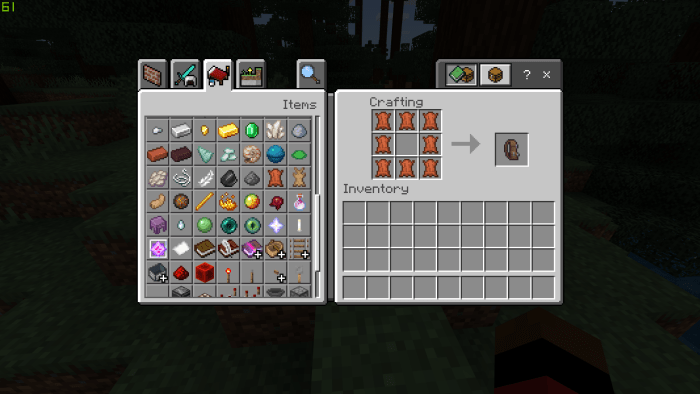 Dye a backpack by clicking on it with a dye (can be redyed)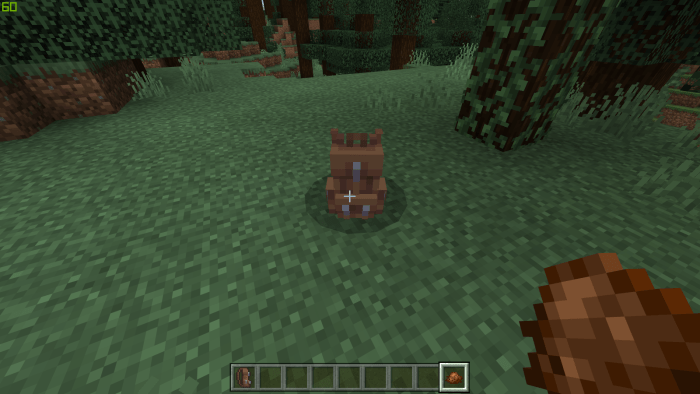 To lock a backpack place a tripwire hook in the 1st slot. This will prevent players from stealing your items.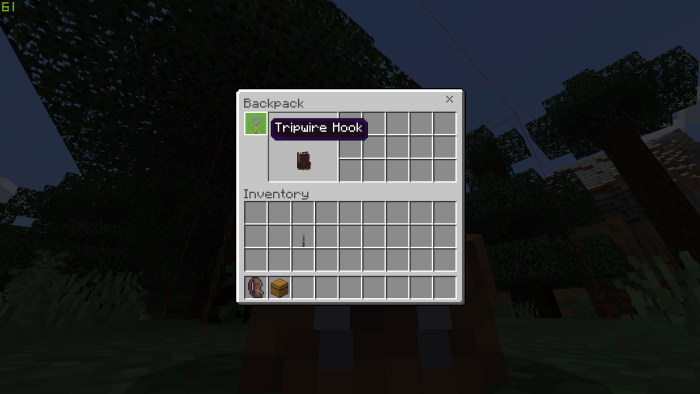 Claim a backpack with a chest. (Make sure you don't lock it if you haven't claimed the backpack) this will unlock it's inventory thus allowing you to store items in it.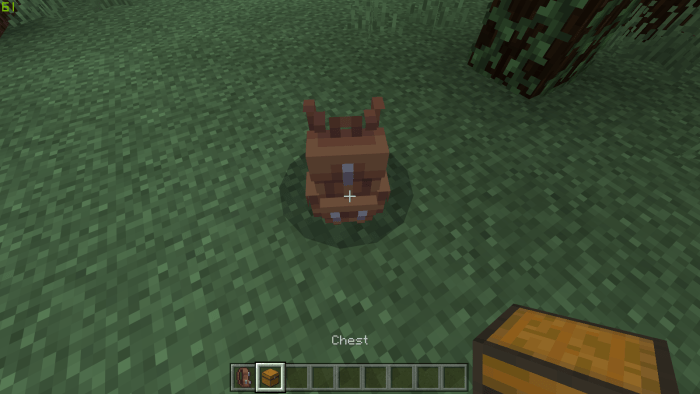 To wear a backpack simply stand near one and it'll jump on your back. To get it off sneak and left click, CONTINUE to sneak until you are a block away! Read the instructions before commenting "it doesn't work"
Credits
Prof Mags (Twitter)
Arexon (Twitter)
deleted item craftable spawn egg now new way of taking backpack off thats it ight
Updated for 1.16, got rid of entity shadows and fixed a few bugs
New model, updated icon, updated addon, that is every thing.
Updated backpacks add-on for 1.14 and changed how the backpacks work and made them better.
Changed models and textures. Edited behavior files. Changed recipes. Changed how the backpacks work.
Crafting is now using items, so you wont need to download a specific version. Updated behaviours, added animation controls for crafting. Updating UI. 
We have added support for all languages for backpacks. That is it.
Updated the featured photo for the  add-on page. That's all.
Support for 1.12, 1.13. Crafting files were broke and fixed for 1.12
Now updated for 1.13
Fixed crafting recipes in 1.0.7, causing the player to get a black spawn egg. 
Now direct download to Mediafire, stopped using link shortener due to inappropriate advertisements.
Fixed inventory glitching out, thus causing the items to dissapear inside.
Fixed big Backpack inventory glitching out, new and improved UI.
Changed models and textures.
Added crafting.
Updated health and damage sensor.
Now fire resistant.
Lowered collision boxes.
Updated UI
Edited way of getting Backpacks off.
Changed alot of behavior files.
We've added small Backpacks, Added custom UI for how to use the Backpacks. 
Backpacks can't be damaged now, you'll need to crouch click them with a stick to destroy them.
Backpacks now have 15 storage slots.
We have figured out how to make backpacks lockable and unlockable in 1.11, without the inventory being broke. Update pictures. Added new video for latest update. 
Updated for 1.11, removed the ability to lock and tame backpacks, this caused the Backpacks inventory to break, so we had to remove it. Backpacks are no longer dydable, you must find them around your world.  Also texture changes to all backpacks.
Downloads
Supported Minecraft versions
1.16