Contains a zombie village, with several buildings close by, with an ice biome on the side.
A spider dungeon, containing 2 chests.
These chests contain very good things! Like diamond horse armor, nametag, among other things...
IMAGES


Village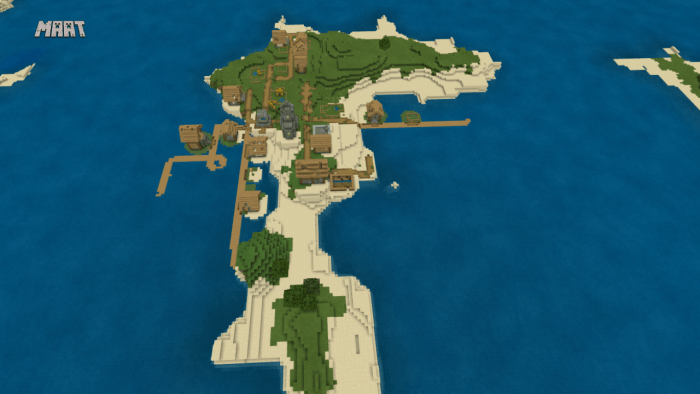 Village Position: 198, 69, 491
There are many animals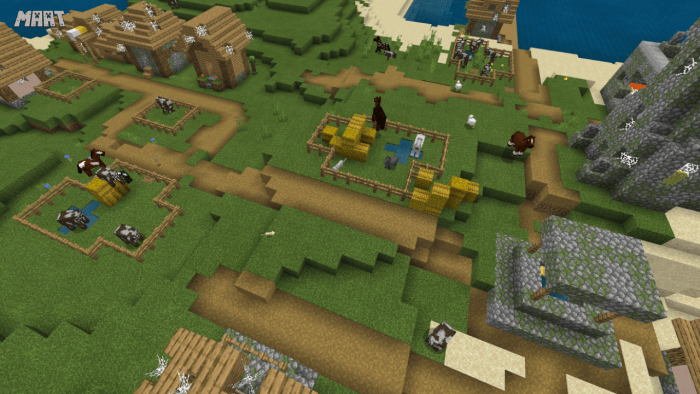 Cows, cats, horses and chickens.
Ocean Monument


Ocean Monument Position: -186, 61, 296


Frozen Ruins


Frozen Ruins Position: 48, 66, 234


Dungeon


Dungeon Position: 185, 34, 538