The Water Bike Addon is a great option for anyone who like traveling on water but aren't necessarily a huge fan of boats. It's not the easiest vehicle to control but it is definitely possible. The design for the vehicle looks good, but there are some improvements which perhaps could be made. For example, the size of the vehicle looks a bit too big.
Creator: TheEnderface, Twitter Account
How does it work?
The first thing you need to do is to build the bike. For this you will need four iron blocks and a pumpkin (and yes, it does replace the iron golem). Build a structure as seen down below and then place a pumpkin as the last block on the top center block.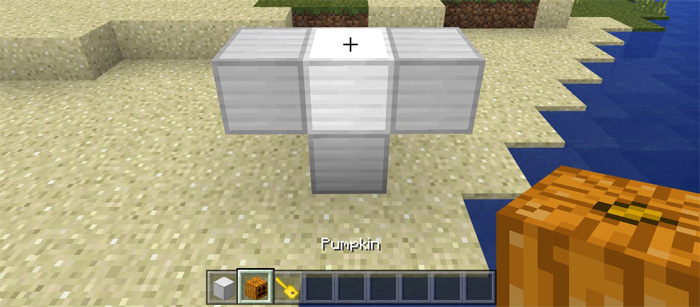 It's preferable to build it somewhere close to the water as then you can just push it out into the water. However, it doesn't actually float on the water. It does in fact float in the air.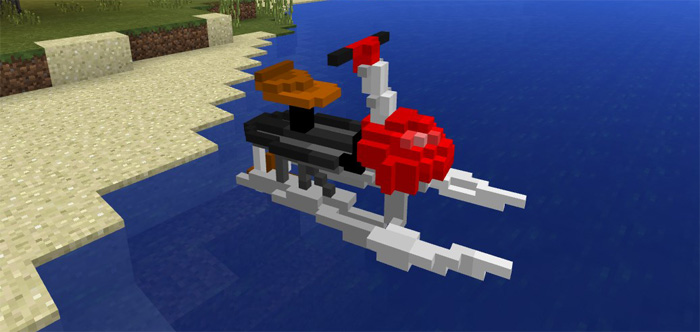 You can ride and control it by holding a key (which replaces the carrot on a stick) in your hand.
iOS / Android: Long press the water bike and press Drive
Windows 10: Right-click on the water bike to ride it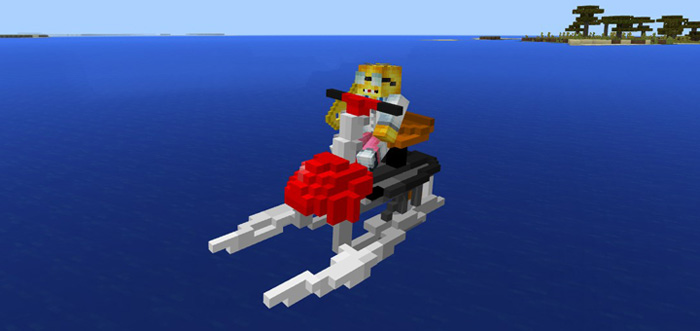 Installation
Activate the packs for a world in-game