The Weaken Addon is useful for beginners who want to enjoy all features of the game, hostile mobs included, but on a lower level. All of the hostile mobs have had their health reduced by 50%. This means that they still have the same attack styles, but are much easier to kill.
Creator: Pixeldroid, Twitter Account
How does it work?
All hostile mobs have much less health. Their health has been reduced by 50% to be more precise. You won't really notice any different to their behavior as the only way you will find out is by trying to kill a mob.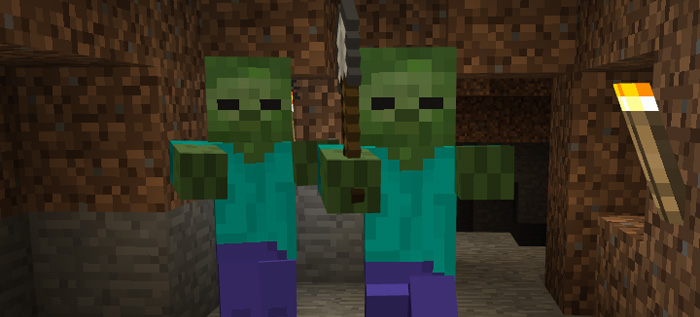 Mobs:
Blaze: 5 hearts
Cave Spider: 3 hearts
Creeper: 5 hearts
Ender Dragon: 50 hearts
Enderman: 10 hearts
Endermite: 2 hearts
Ghast: 2.5 hearts
Guardian: 7.5 hearts
Elder Guardian: 20 hearts
Magmacube: 4 hearts
Polar Bear: 7.5 hearts
Shulker: 7.5 hearts
Silverfish: 2 hearts
Skeleton: 5 hearts
Slime: 4 hearts
Spider: 4 hearts
Stray: 5 hearts
Witch: 6.5 hearts
Wither Skeleton: 5 hearts
Wither Boss: 150 hearts
Zombie: 5 hearts
Husk: 5 hearts
Zombie Pigman: 5 hearts
Zombie Villager: 5 hearts
Attacks:
Mob damage reduced by 50%, e.g. fireballs
Mob effects reduced by 50%
Explosion damages reduced by 50%
Installation
Activate the pack for a world in-game