The Weapon Case Loot mod adds 24 new swords to Minecraft: Bedrock Edition. There is no way to craft the new weapons but sometimes a Weapon Case item is dropped when killing mobs and you can use this item to retrieve a new sword. It's really cool if you're looking for a way to experience a whole bunch of new weapons in Minecraft. Just keep in mind that it's a mod only available for Android devices.
Creator: Wartave, Twitter Account
How to get the new swords?
There are two different ways to obtain the new weapons.
If you want to do it in survival mode then you have to kill mobs until one of them drops a Weapon Case item. Hold the item in your and press the loot button to start the roulette game. Use the item again to choose a randomized weapon.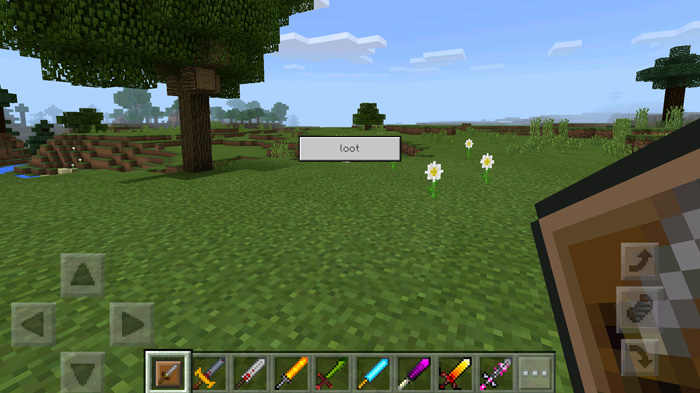 The other option is to obtain the swords in creative mode. Use the Search tab to search for "sword" and you will find all of the new swords listed there.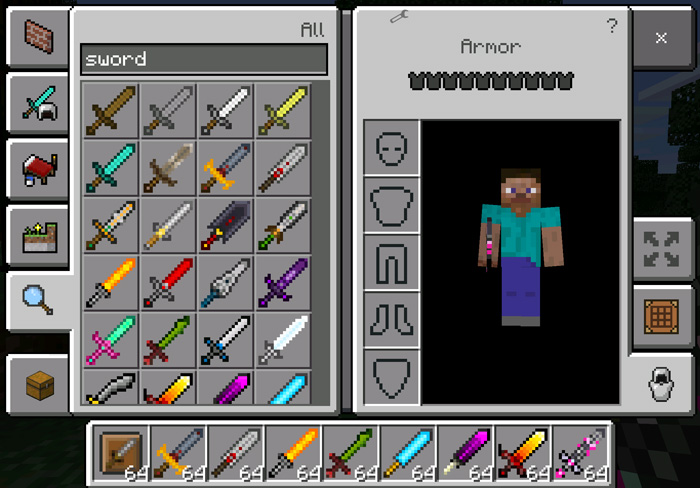 Some of the weapons have special powers. You can activate this power by pressing or holding the button in the bottom right corner as seen in the image down below.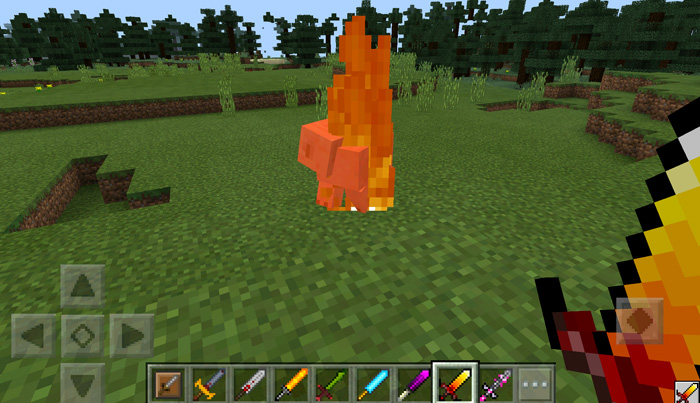 There are of course a wide range of different swords (24 in total) and three of them have special powers. The rest of them have just altered attack damages. and all of them have different powers and attack damage.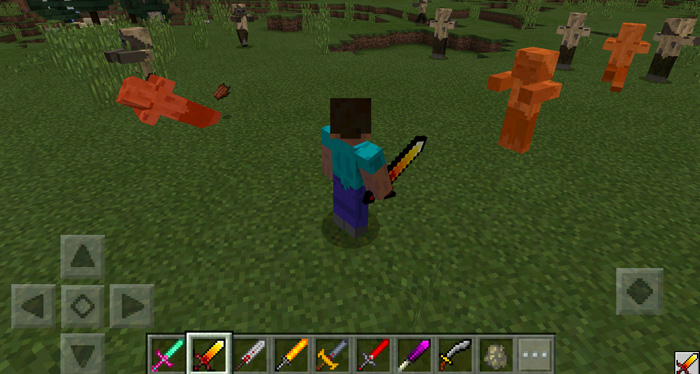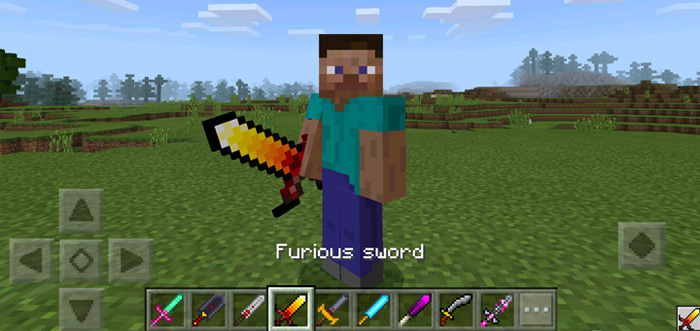 Video Showcase
Installation
Requires: BlockLauncher v1.17.10