The Weavers, space traveling entities that feeds on energy. The dark matter and radiation they feed on is what gives them their immense power.
It helps to not think of the lore going into this addon, because it's really just a bunch of stuff I made up. They're just big space dragons.
This addon can be used in survival, giving you an interesting late-game challenge
Let's begin with the main attraction,
The Weavers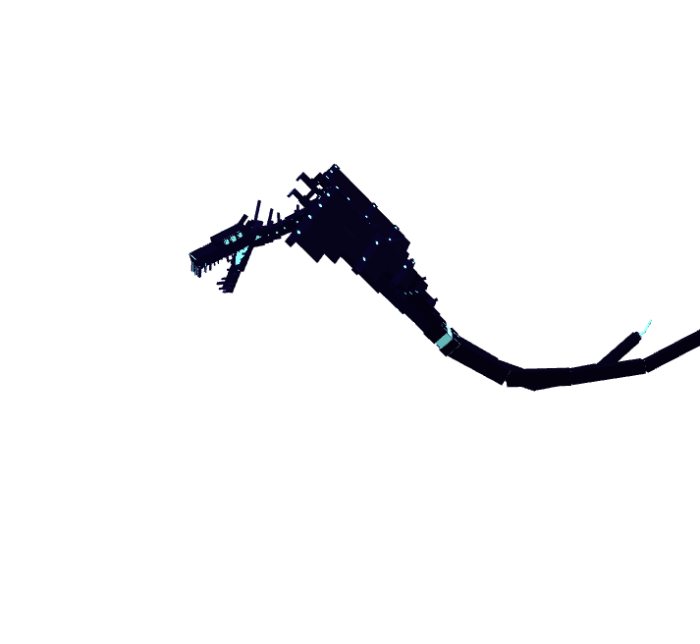 Atmospheric Weavers
A subspecies to the weavers, also made of energy.
This weaver is created in a habitable planet with an oxygen rich atmosphere, although it it unable to grow to massive sizes or travel through space, it's still quite formidable.
They are the ONLY weaver that spawns naturally in your Minecraft world.
Health: 230
Attack: 16
Drops energized cells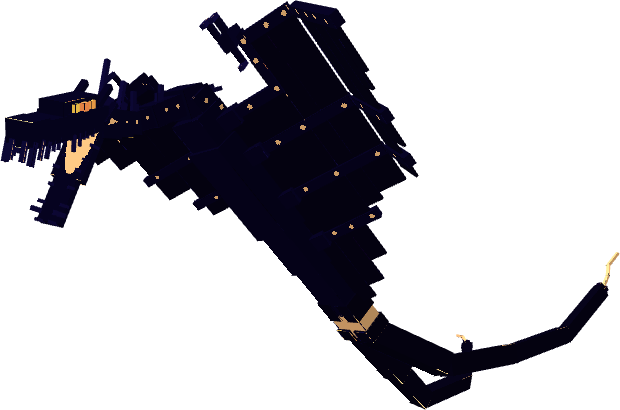 Planetary Weavers
All weavers usually begin life in star systems, collecting more and more energy, slowly growing to their unknown full potential.
Health: 1000
Attack: 37
Drops energized cells and cosmic membranes
Deep-Space Weavers
When a weaver has grown enough, they leave the star system where they're born and out to deep space. These weavers are extremely rare and powerful
Health: 6000
Attack: 110
Drops energized cells and cosmic membranes
Death, The Destroyer of Worlds
Obvious Oppenheimer quote aside, death is a weaver that has lived for a very very long time. This colossal weaver isn't really something you can fight, and is only here to mess around with in creative mode.
Health: 550000
Attack: 22500
Drops energized cells and cosmic membranes
Energy Syphons
To make a syphon, first you'll need an energy core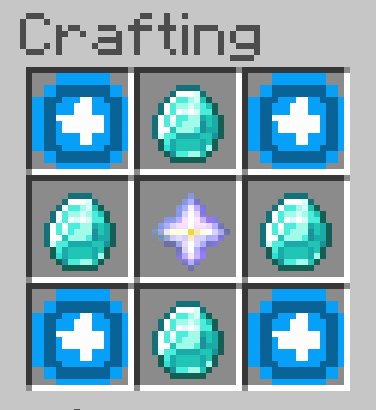 in the addon, it actually costs diamond blocks, but I think that's too expensive, so when you have enough, just do
/give @p test:energized_cell
and throw away the materials.
Basic Syphon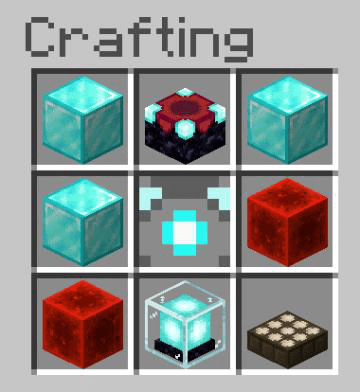 Crafting a spawn egg is bugged, so when you have enough materials, take the blank spawn egg to get rid of the materials, then do
/summon test:basic_syphon
you can "kill" it then move it anywhere you want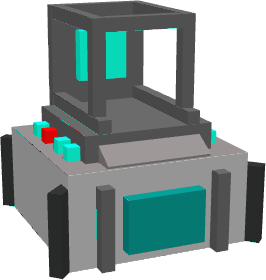 The basic syphon gives you some trades that you can easily figure out
hint: get the shield and chip, then grind atmospheric weavers to have enough for a planetary weaver. After killing a planetary weaver, trade for advanced core to make an advanced syphon.
Advanced Syphon
again, take the blank egg, then do
/summon test:adv_syphon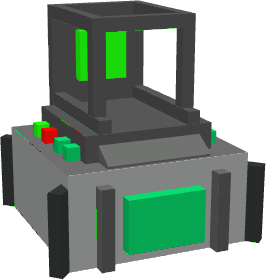 More trades that you should easily understand
Consumables


Personal Energy Shields


These consumable items can be traded from the syphons.
They compensate for the lack of armour in the addon, "eat" them like a golden apple and they will give you defensive effects of a long time. When paired with enchanted armour and golden apple, it'll give you a really high survivability.
Physical Enhancement Chips


These consumables can also be traded from the syphons
They compensate for the lack of weapons. "eating" them gives you offensive buffs for a long time. Paired with an enchanted sword will allow you to do a lot of damage.
The highest level of both consumables, paired with an enchanted diamond set and an enchanted golden apple makes you a force to be reckoned with!
The Energy-Particle Based Lifeform
What in my opinion is the highlight of this update.
Now, humans, with the energy syphons can create weavers. So, it's only logical for them to create their own weavers, one to help them fight any threats that come their way.
Unfortunately, even with what they know, they can't perfectly create what space has done since the beginning of time. The creature created became unstable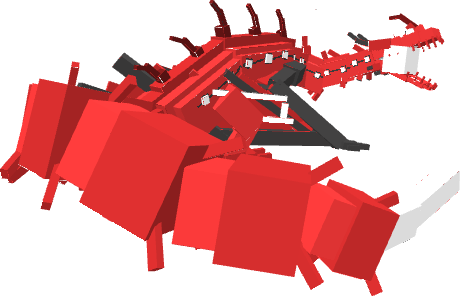 The Unstable Particle Entity
Health: 1500
Attack: 90-100
Attacks with a directed particle beam, taking time to charge, but doing massive damage and has a considerably long range
The creature, like the weavers is energy based. It also has a hard shell like, scaly outer layer. Due to its instability, it has electrical sparks crackling around its body and makes it highly aggressive, killing anything it sees.
And, of course, it could be tamed!
(cause why not? it looks cool)
Tame it with eyes of ender
(10% chance)
Once tamed, it doesn't follow you around or anything. It only stops attacking you. That means it still attacks other players, pets, syphons, animals, and, well, anything.
But I think a truce between you and it is good enough.
Demonstration Video
Select version for changelog:

Changelog
Weavers are more consistent
Weavers no longer fly/go through walls (a compromise for consistency)
More weavers
consumable items
Energy syphons
A whole new type of mob/boss/pet
Can be used in survival (mostly)