When you have spawned you will just see lots of forest. To get to the actual double village you will need to walk or fly straight ahead for a while. It's not that long before you reach the double village.
The double village is quite big and located mainly in a forest. It has got one blacksmith and in the blacksmith's chest you will find the following items.
1 iron sword
2 ink sacks
1 bread
Nothing too great but better than nothing.
[gallery link="file" columns="2" size="medium" ids="14072,14071"]
In one end of the village you will find a pool of lava. This lava pool might not appear for everybody, but it did when we tested the seed on an Android device.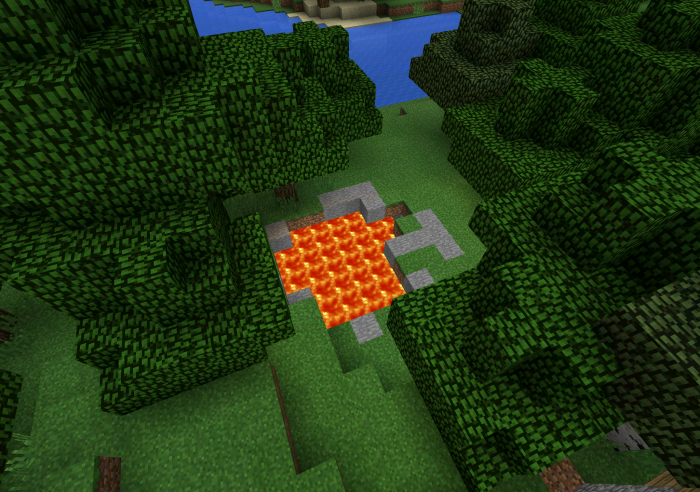 Seed: what