As of version 0.14 of Minecraft Pocket Edition there are now witch huts. The huts are usually located in the swamp biomes and in this seed we will show you how to find one so you can go on explore it for yourself. By luck, it also so happens that there is a village close to spawn as well.
Found by: JerenVids
Finding the Village and Witch Hut
Once you've spawned in the world walk diagonally to your left until you reach a village. It's quite close to the actual spawn point.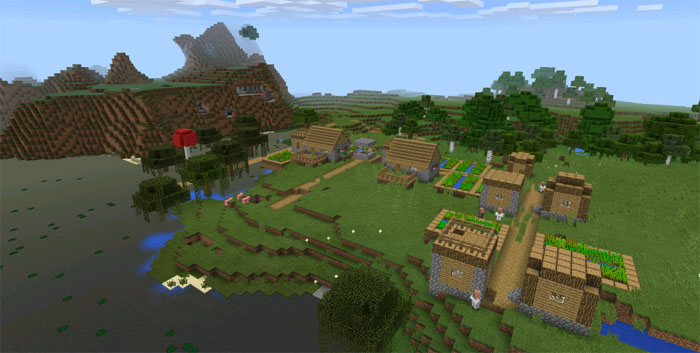 Follow the shoreline on your left. After a little while you should be able to spot a witch hut situated out in the swamp.

It's habitated by one witch. Inside the hut is a crafting bench and a cauldron.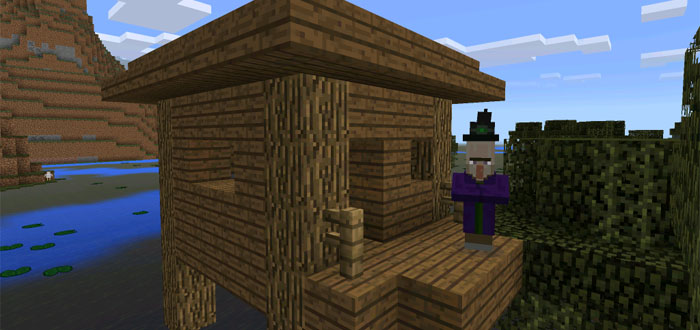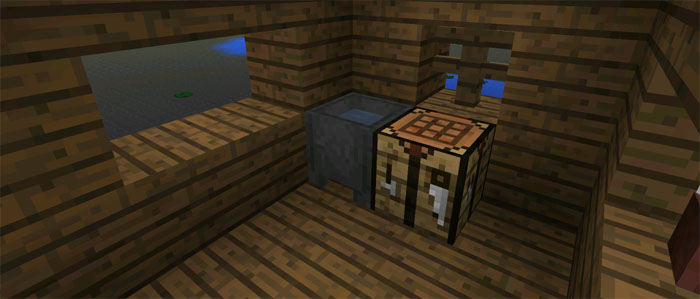 Seed: 77301621