This addon replaces one of the mobs in-game with a wither demon boss. It can fly, move through walls and also shoot dangerous projectiles at players. It's quite similar to the wither boss in terms of the design except that it has two horns and a pair of angel wings. But it's not really an angel, it's just pure evil.
Creator: TheEnderface, Twitter Account
How to fight a wither demon boss?
The vex is replaced by a wither demon. It's considered a boss but it will only spawn naturally while attacking an evoker (at a Woodland Mansion). However, you can also spawn it by using a vex spawn egg or by using the following text command: /summon vex ~ ~ ~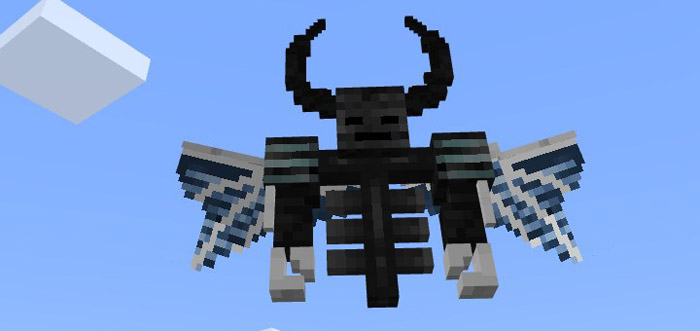 A wither demon is incredibly dangerous. It has a lot of health and some special powers which makes it very difficult to kill. It also have the abilities to fly and to move through walls.
Occasionally it will start blinking and this indicates that it is shielded and protected from any damage. At this point it starts shooting arrows and other types of projectiles at its targets.
If you defeat it then it will drop a nether star.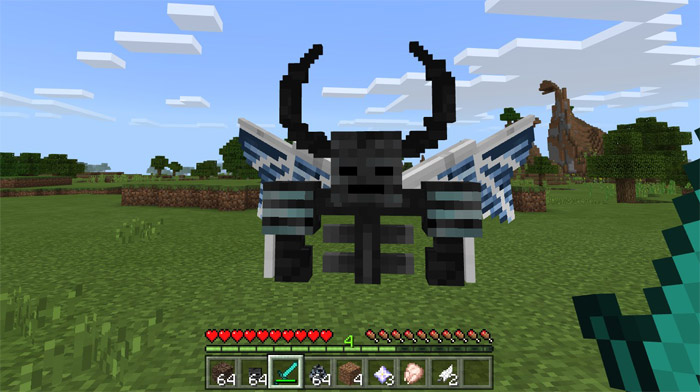 General Information
Replaces vex
Health: 300 hearts
Abilities

Move through walls
Flying
Wither effect, 10 attack damage

Battle: When blinking he can cause any type of damage such as shooting an arrow or other projectile. Wait until he has stopped blinking and then attack him. As soon as he is ready to die he will explode in less than 5 seconds, but if you manage a final blow before that then he won't explode. Drops a nether star.
Installation
Activate the packs for a world in-game