This seed is really useful if you want to quickly find a Woodland Mansion. It will literally spawn you right next to one. Sure, you will have to do some walking (around 100 blocks) but it's extremely easy to find so that shouldn't be much of an issue. There have a few other similar seeds but this one probably takes the prize.
Found by: Yokuwa, Twitter Account
How to get there?
Once you've spawned turn to your right and walk through the thick forest to get to the Woodland Mansion.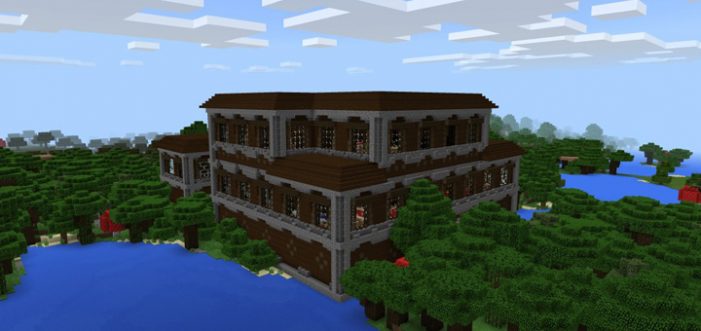 The Woodland Mansion is the biggest randomly generated structure in Minecraft (I think) and it includes a wide variety of rooms to explore (and they are also generated at random).
In one room I found a big cat. Cute.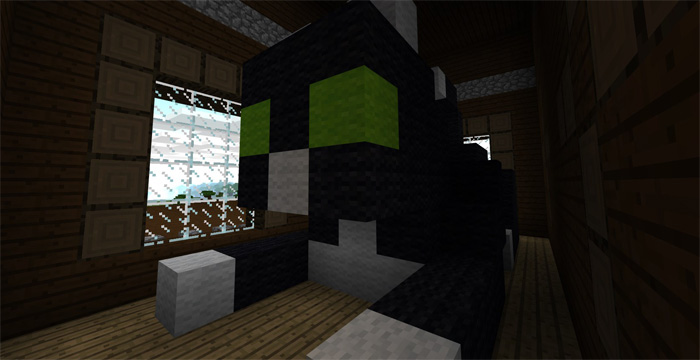 A nice and simplistic dining room.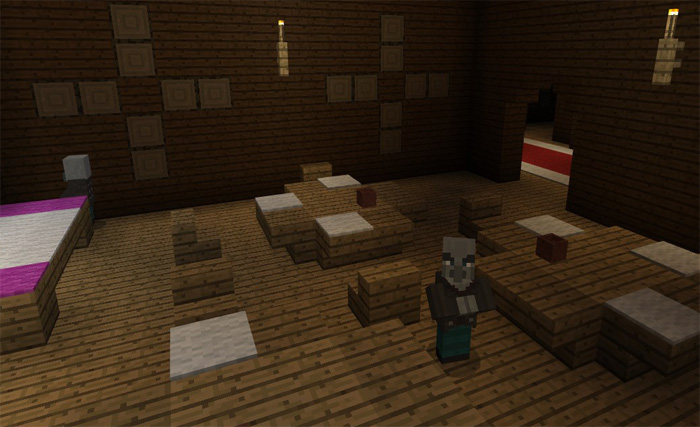 These Vindicators look as if they just woke up. Even hostile mobs need a good night of sleep.
Video Review
Seed: -518068014