This map features several amazing optical illusion creations which have the possibility to truly trick your mind in the most mind-blowing ways. Each of them look individually amazing but it's only as long as you stand looking at it directly from a specific position. If you like art and design then you definitely have to check it out.
Creator: Pastimeboy, Twitter Account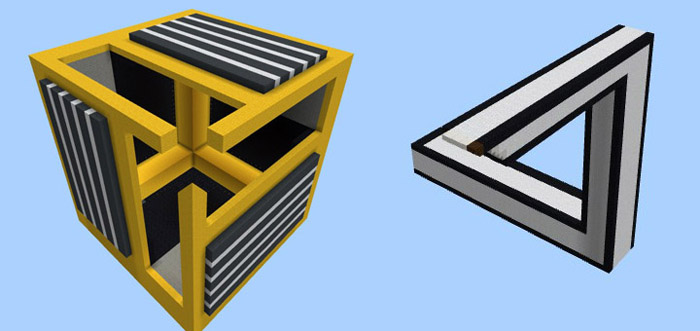 Here's a great showcase of an illusion. In the left image you can see it as it's supposed to look like and in the second you can see it from a different angle.