The spawn is in front of a big mesa biome. Start walk (or fly) on the left side along the mesa biome until you reach a circular river.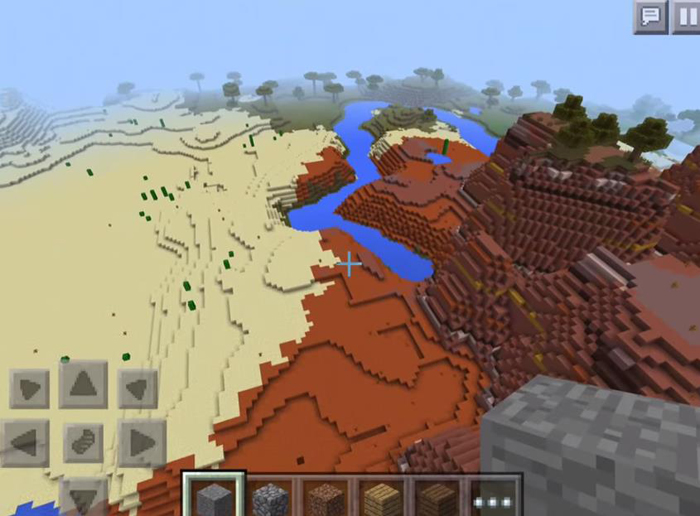 Within a close distance there is a good diversity of many different biomes such as desert, savannah and then of course the mesa biome we are in.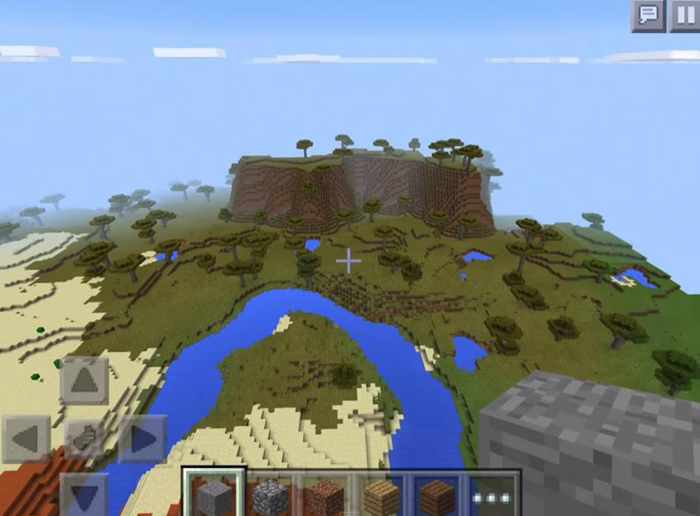 If you walk past the circular river you should see two lonely pumpkins and on the right of them there should be a mesa mountain. At the bottom of the mesa biome a small entrance leading into the mountain.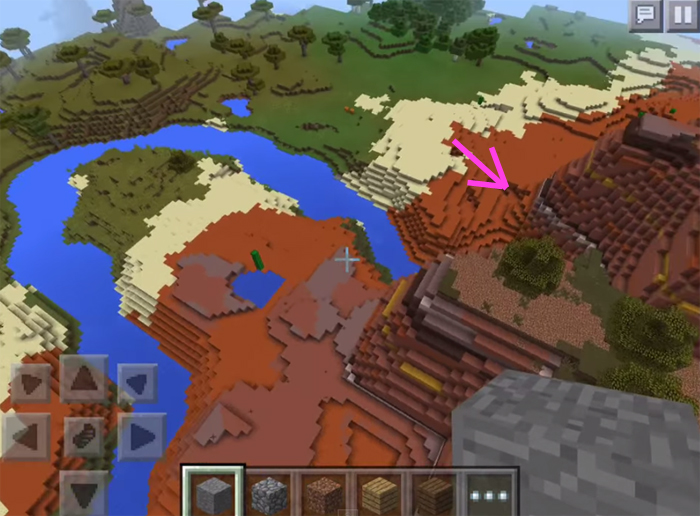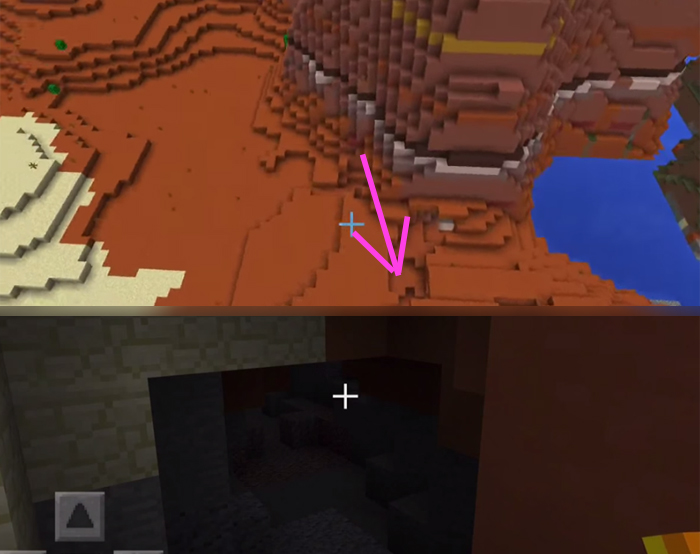 Soon enough you will find the first zombie spawner on your right.
Chests Contain (all four chests combined):
Gun Powder x 10
String x 5
Bread x 6
Wheat x 4
Iron Ingot x 5
Bucket x 4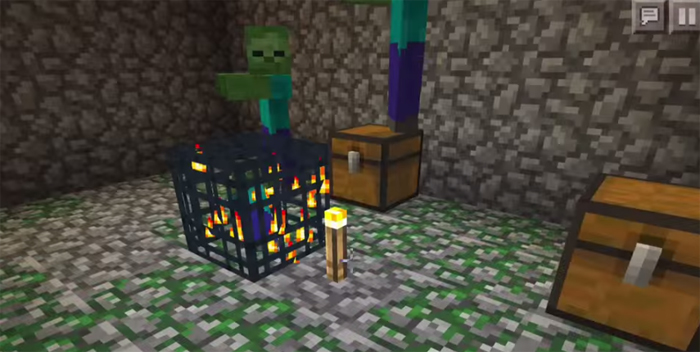 Once you have emptied the chests locate the blocks as seen on the image below and dig straight down into the ground.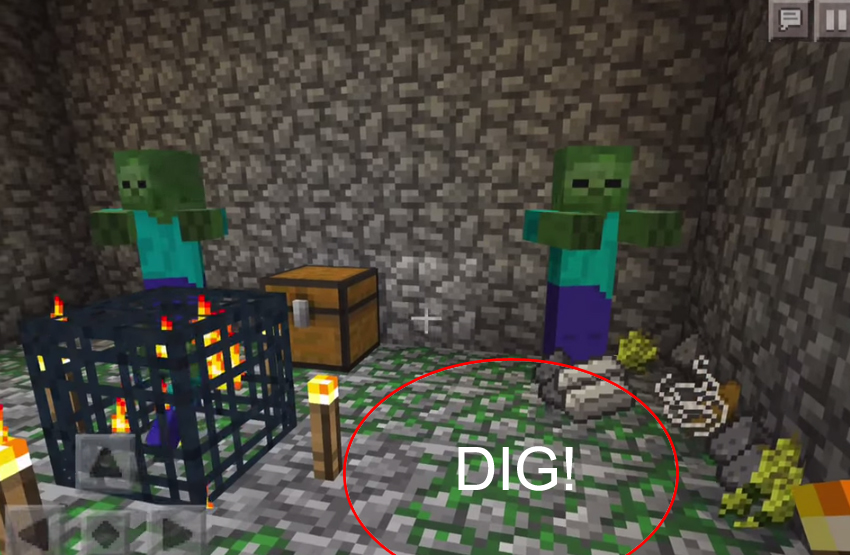 And soon enough you should fall into the second dungeon with a second zombie spawner.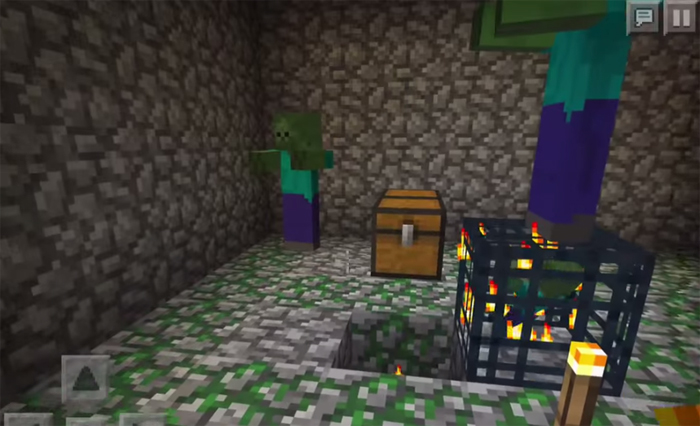 Seed: Yi Fan