This addon lets you access a few really useful settings through a new menu in the in-game user interface. Most of these options are otherwise only limited to the Video Settings screen and normally you would need to scroll a lot to get to them. It's very useful if you need more quick and easy way to access them.
Creator: NetherNinja, Twitter Account, YouTube
Updated: 25 October, 2018 (read changelog)
How does it work?
Here is a list of settings you're able to quickly access from the Quick Access settings screen. If you have suggestions for more features be sure to let NetherNinja know about it on Twitter.
Field of View
Camera Perspective
Hide Hand
View Bobbing
In-game Player Names
Splitscreen in-game names
Hide paper doll
Inventory tweak
NEW toggle icons
MORE divided settings
Cleaned advanced video
Screen animations button (new)
Changed inventory (added difference photos in-game ) (new)
Added language support (WIP + new)
Hide HUD and hide hide are easier like third person (new)
Hide Debug Option  (UPDATE: Hides debug text or enables it.)
Fancy bubbles toggle
"Exit" and "Quick Play" to the start screen! (Oddly, "quick play" creates a new creative world after the 1.6 update…)
Auto completion for chat with commands (Up and dowm)
Previous chat buttons (to look back at your previous command/chat)
New safe screen sliders (Expand:Vertical, Expand: Horizontal, Offset: left/right, and Offset: Up/Down)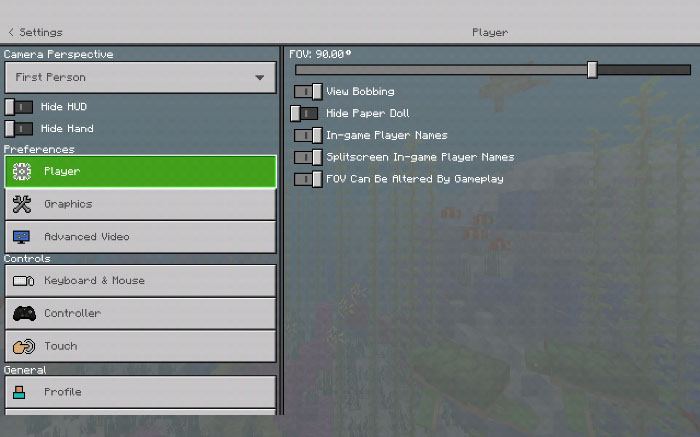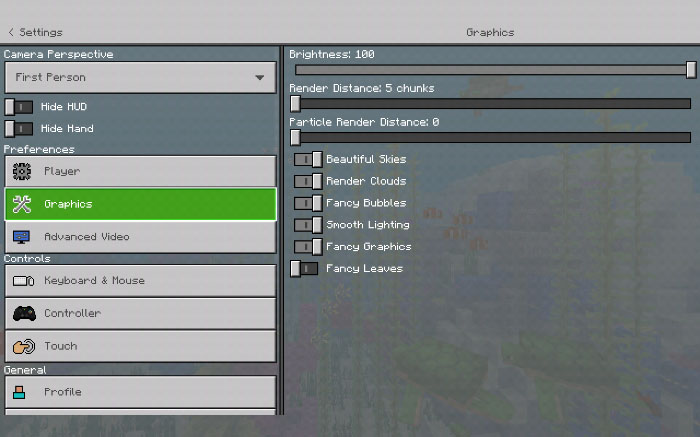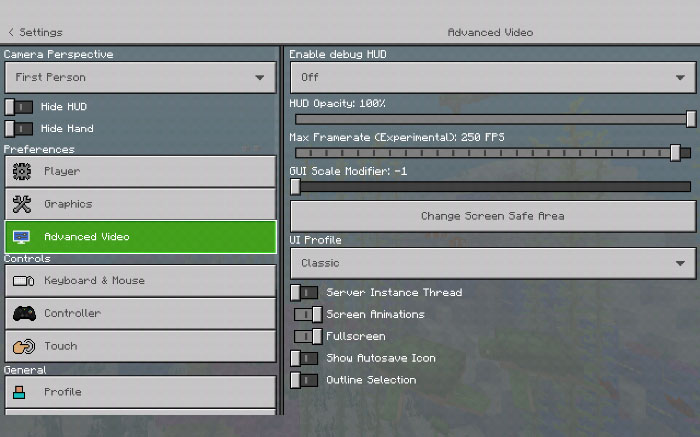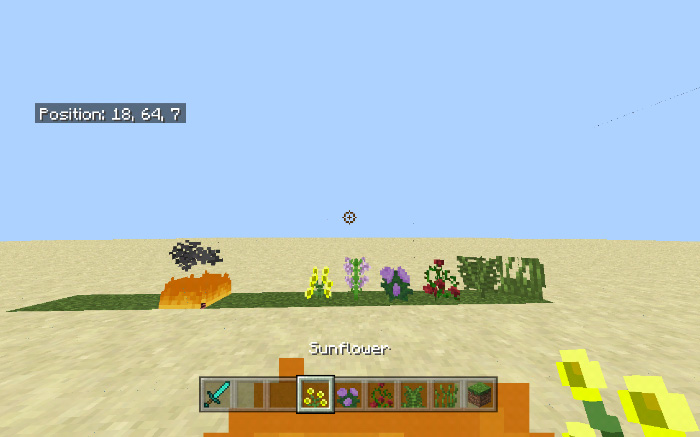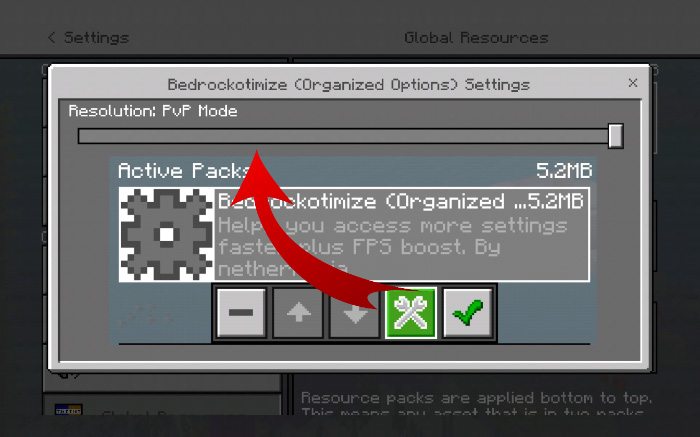 Changelog
v4.0.0 The PvP Update!
Added helpful settings recommendation
Fire is now lower so it doesn\'t take over your screen
Double tall flowers are now shorter to help spot players hiding in them
New crosshair
How to download?
Installation
Start Minecraft
Settings > Global Resources > Activate the pack