This texture pack will allow you to customize the default cake to different flavors. All you have to do is adjust the slider in the pack settings and you got yourself a new cake!
I forgot to include this in the release version. All credits go to aydenMC for the original base model/texture, which is what I used to make these textures. Link to his cake: https://mcpedl.com/trlg-birthday-cake-pack/
The cake texture will be replaced by the flavor of your choosing using the "cog" icon after activating the pack. Here is the Vanilla cake, cause I'm too lazy to take new screenshots of other cakes.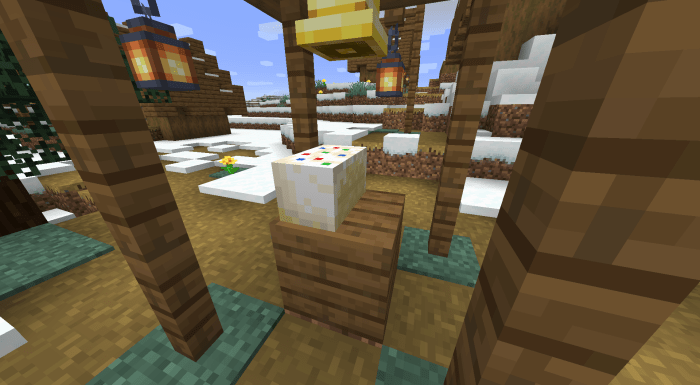 And you can't forget the sprinkles! I even included the bottom of the cake even though you rarely see it.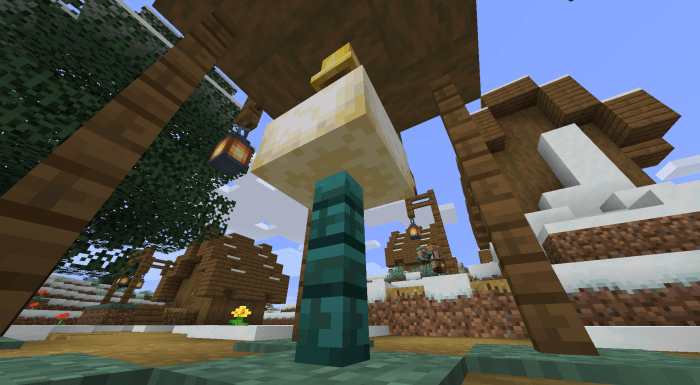 That's all this actually does. This is just a "quality of life" texture pack for those that want more personality from cakes. More flavors will be added in the future. Remember, stay safe. It's a dangerous world.
Select version for changelog:

Changelog
Added Red Velvet
Did not have enough time to finish Strawberry textures, sorry for the inconvenience.
    Also want to use this section to say that I will not be updating my packs for a while. School has started for me and I need to focus on schoolwork and stuff more than all the side projects I have. That's all I have to say. Cya.

Installation
Android Users: Simply tap on the notification that pops up in your notifications tray when the download is complete and it should open the game and start importing.
iOS Users: After the download's finished, tap on "Open in..." and then tap on "Copy to Minecraft".
Windows Users: Simply click on the arrow next to the download and then on "Open". If everything is fine, the game should boot up and start importing.
If these don't work, try moving the file to your "resource_packs" folder and it should do the trick.
I am not sure if this is compatible with Xbox since I do not own one, although it should be able to work anyways since it's bedrock too.