Have you ever thought "I wanna Add descriptions of items in new lines..." while making maps? Don't worry, your dream come true using this Add-on!
This Add-On makes that Anvil can name items you want in new lines without any hacks or apps. Moreover, that can extend a length of name of items from 30 to 100!
That both supports on Classic UI and Pocket UI.
How to use?
Apply this resource pack on 'Global Resources' or the world you want. You can use it with other Add-Ons but if you can't, move it in the list to the most above.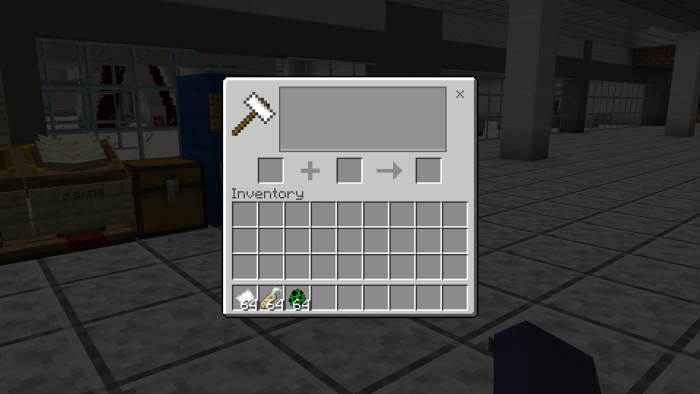 The text box is larger than vanilla to name in new lines.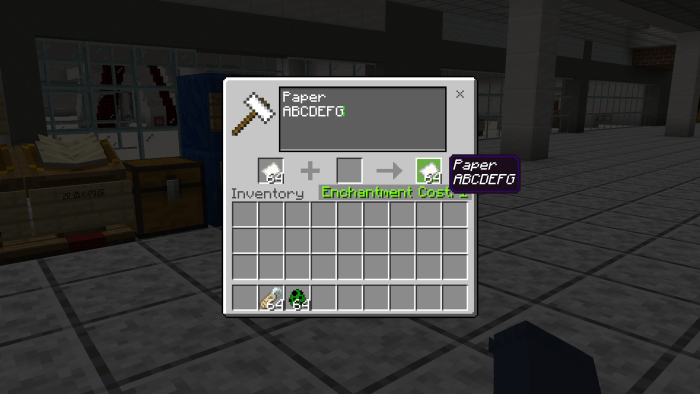 Supports Pocket UI
You can do the same thing for Pocket UI.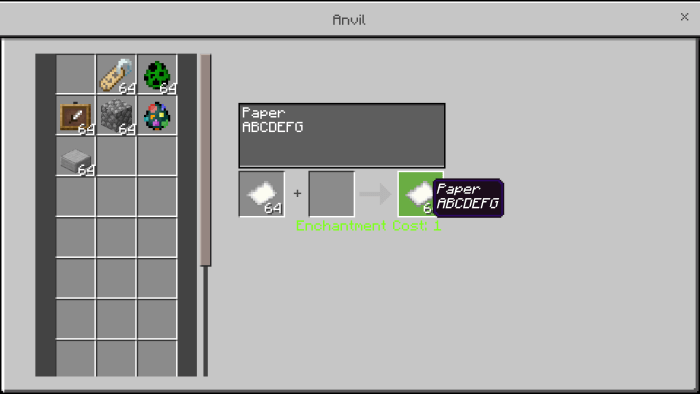 Example
You can add descriptions of items like this using this Add-On!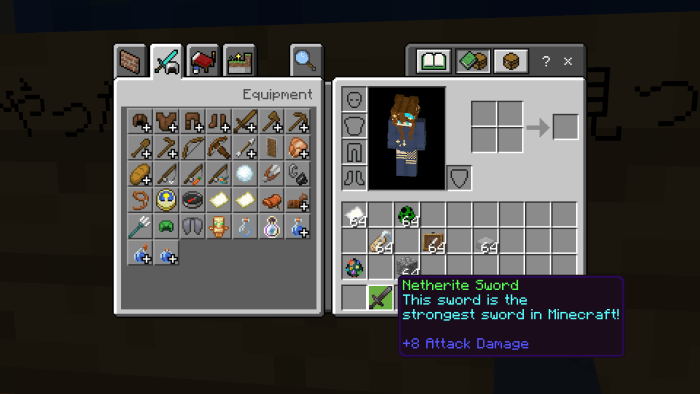 Moreover, you can do same thing for spawn eggs or name tags!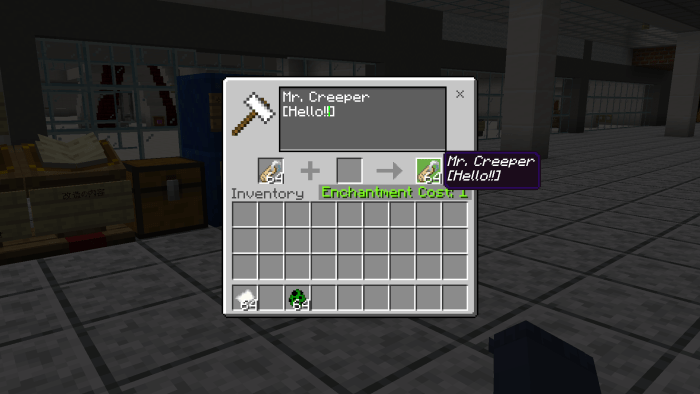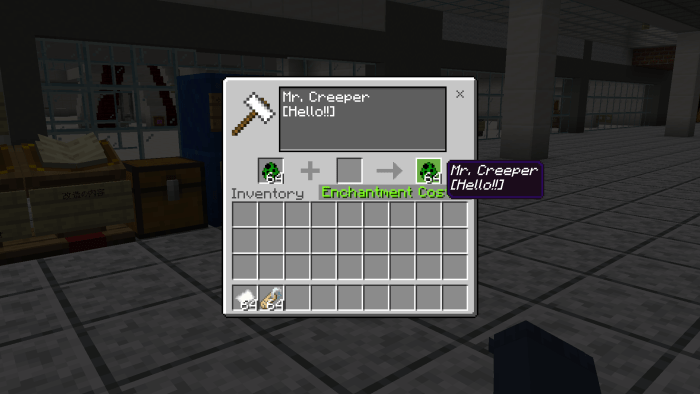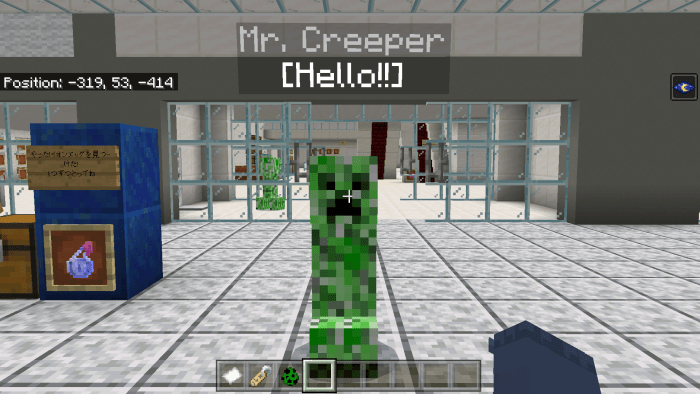 You can name NPC too.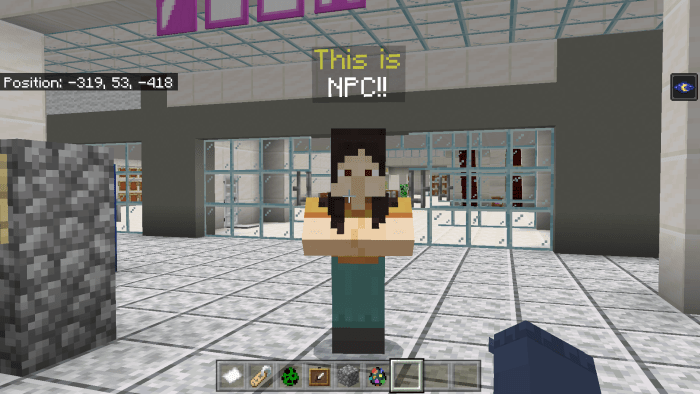 If you applied, you can do like this!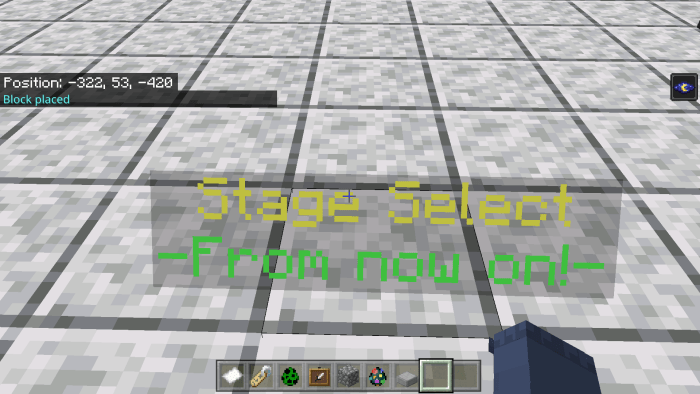 Attention
If you share this Add-On with your friends, YouTube, or etc., please share this URL and my name, "Yuka0745" too.