Do you get annoyed with having to break crops then replanting them? Well with this addon when you break them it will automatically plant another crop when the item drops.
Links:
Trailer:
Screenshots:


I drop the bamboo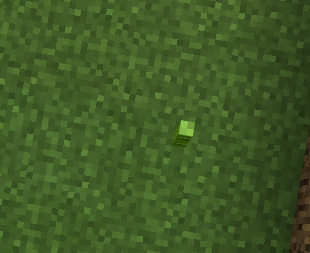 and it plants itself
About:
In this addon when you drop crops (item form) on their correct block to grow, they will transform from an item to a crop and plant themselves. Also when you break a crop, if they drop an item that means they will automatically replant!
Oak Sapling - replants on dirt, grass
Birch Sapling - replants on dirt, grass
Acacia Sapling - replants on dirt, grass
Spruce Sapling - replants on dirt, grass
Dark Oak Sapling - replants on dirt, grass
Bamboo - replants on dirt, grass
Wheat seeds - replants on farmland
Carrots - replants on farmland
Select version for changelog:

Changelog
Fixed a few grammatical errors and updated download link (it had disappeared)