Are you a fan of Star Wars or the current The Mandalorian series? then you must know the cute little Baby Yoda!. If you love Baby Yoda and Minecraft then this add-on is for you!.
This Add-on adds Baby Yoda to the Game, you can tame it and it will help you!

How to spawn Baby Yoda?
-Currently you can use the Baby Yoda Spawn Egg in the creative menu, or use command to summon Baby Yoda.
How to tame Baby Yoda?
-You can tame Baby Yoda using one of his favorite food, The Soup, to be specific you need to tame him with Stew Soup.
Baby Yoda
Kawaiii!!
Can be tamed using Stew Soup
Will follow you when tamed
Has 50 HP
Will make nearby hostile mobs float (Like The Force)!!
You can heal baby yoda when he is hurt.
Can be feed with Mushroom stew with animation
Heal Items
Rabbit Stew - 10 HP
Mushroom Stew - 8 HP
Beetroot Soup - 6 HP
Baby Yoda while eating soup
Movement speed will be reduced
Won't attack hostile mobs
It will last 20 seconds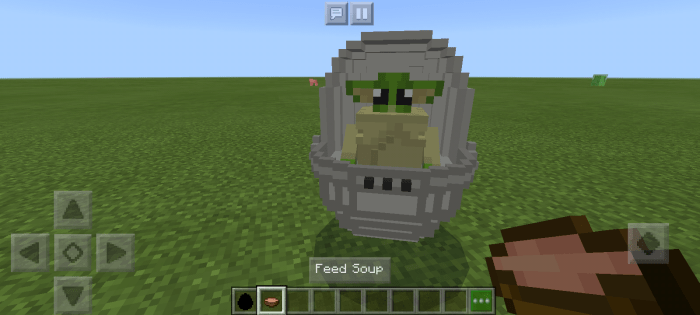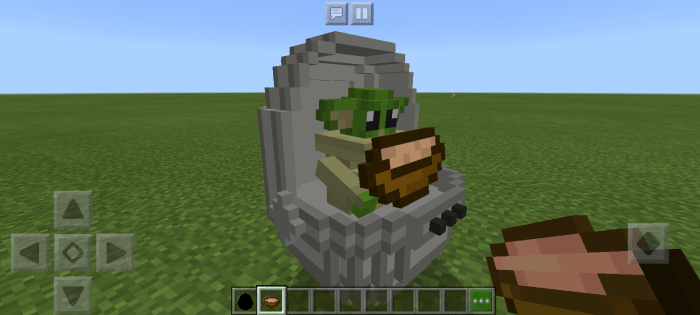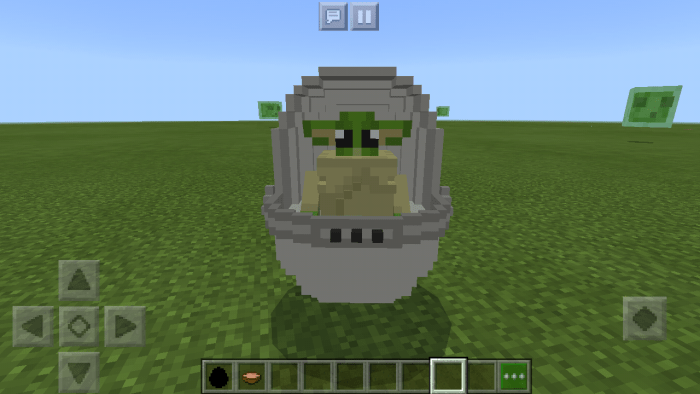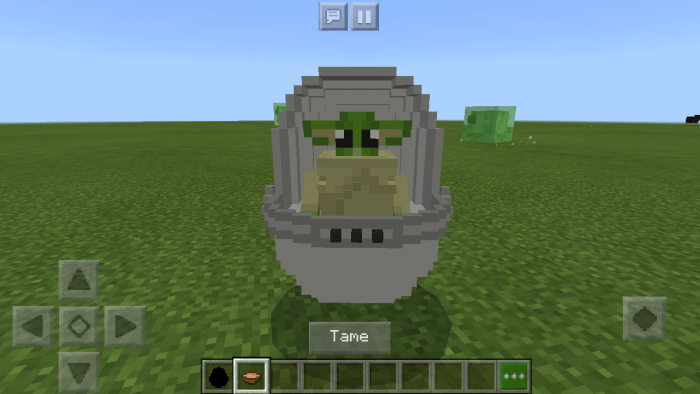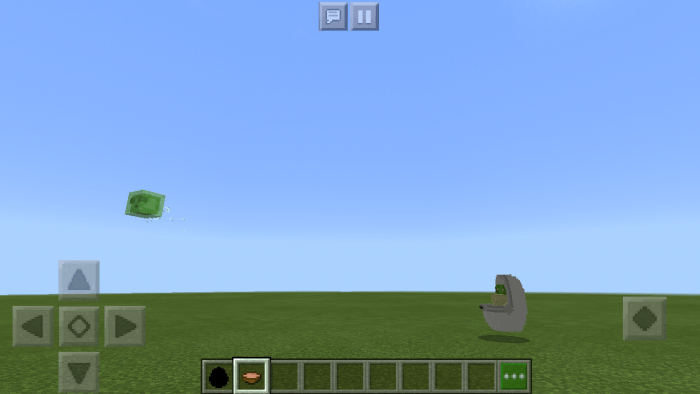 YOUTUBE REVIEW / ROLEPLAY
Select version for changelog:

Changelog
V3 CHANGELOG
FIXED ATTACK ANIMATION TRIGGER
ADDED SOUP ANIMATION
YOU CAN NOW FEED BABY YODA WITH MUSHROOM STEW AND IT HAS ANIMATIONS, HE WILL EAT FOR 20 SECONDS
Installation
1.Click the link(The Behavior Pack and Resource Pack)
2.Wait 5 Secs then Click Skip Ad
3.Wait for the allow button,Click Allow
4.Click Download
5.Download And Install Both Packs!