Would you like variety of weapons in your world of minecraft?
Well, this addon adds 11 BATTLE ACHAS completely CRAFTEABLE for the survival world!
-11 AXES BATTLE
-4 NEW INGOTS
IF YOU ARE YOUTUBER:

-DA CREDITS
-DO NOT MODIFY THIS LINK
-USA DIRECT LINK TO THE FORUM
ON MODE EXPERIMENT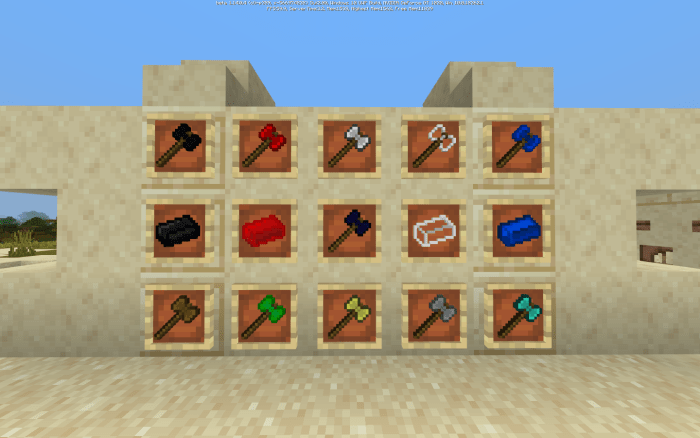 This add-on was created by adding more tools, this is the list of axes that you add
This addon!
(They will be ordered from Smaller to greater power)
- Wooden Battle Axe - 4.5 dmg - 40 uses
- Gold Battle Axe - 4.5 dmg - 25 uses (trash xD)
- Coal Battle Axe - 5 dmg - 40 uses
- Crystal Battle Axe - 5.5 dmg - 60 uses
-Cabblestone Battle Axe - 6 dmg - 100 uses
-Batislazuli Battle Axe - 6.5 dmg - 150 uses
- Iron Battle Axe - 7 dmg - 200 uses
- Redstone Battle Axe - 7.5 dmg - 220 uses
-Emerald Battle Axe - 8 dmg - 650 uses
- Diamond Battle Axe - 10 dmg - 1000 uses
- Obsidian Battle Axe - 12 dmg - 1500 uses (The most powerful so far)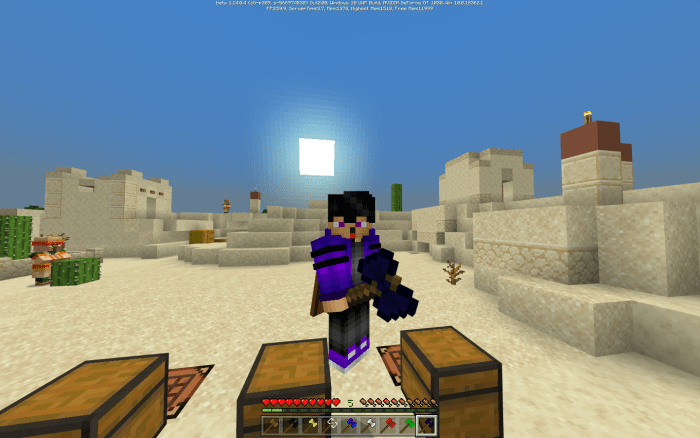 New Ingots:
Glass ingot
-Coal ingot
-Red stone ingot
-Lapislazuli Ingot
These ingots are found by baking a block of their material
(Redstone block, Carbon block, Lapizlasuli block or glass)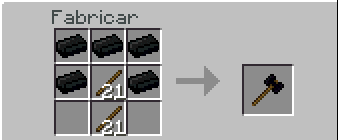 Crafting is similar to a minecraft acha, only that it forms on the other side as well.
This is one of my add-ons which I would like to add an update, I just hope that you
tell me that acha we will add in the next update, the material, damage and durability,
I HOPE YOUR SUPPORT: D! ....
See you!
Installation
1- You go to the link
2- Wait 5 seconds and skip advertising
3- Download the files and click
4- You install it in your world and READY!