Does your world feel lagging?
This addon can reduce lagg in your world by removing items and mobs. This will make your world/realms look like a server. Let's get into more details.
When this addon is activated then every 5 minutes this addon will clear items and mobs. If you want to add mobs that you want to clean, you can edit the file at :
behavior > functions > settingcl.mcfunction
Some interesting features of this addon include :
countdown notification
this addon will give a countdown notification starting from :
5 minutes > 1 minute > 30 seconds > 15 seconds > 10 seconds > 3 seconds > 2 seconds > 1 second.
sound notification
when the notification appears at the same time the notification sound will appear.
easier installation
watch the video below
This addon is available in 2 languages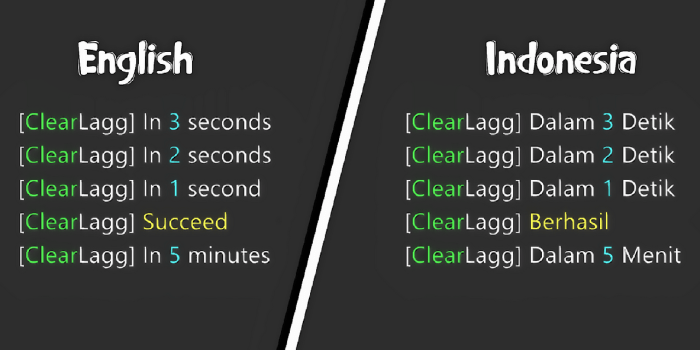 how to use this addon :
type "/function installcl"

then type "/function clearlagg" in the command block

Note :
⇒ Don't destroy the armor stand