Are you a builder who is tired of the same old plank blocks, and feels like you need a little bit of color to give your buildings a sparkle? Don't be afraid, i made this addon specially for you! Considering all the other "Colored blocks" Addons got broken because of 1.16, you may say this addon a savior.
Comes in 15 different colors! These being:
Red
Yellow
Green
Light green
Blue
Light blue
Blue
Pink
Magenta
Orange
Black
Gray
White
Cyan
Brown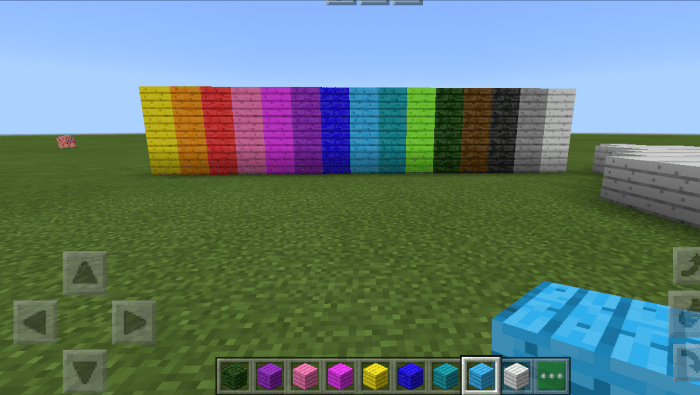 Sadly, you can only make it with our normal oak wood. Doesn't apear in creative inventory or recipe book, but you can make it manualy!
Eight planks and one dye in the center makes 8 colored planks
Red and gray only make one, but i'll soon be making a separate addon to fix this bug.
Look how many colors! You can make a rainbow and there will still more colors to use.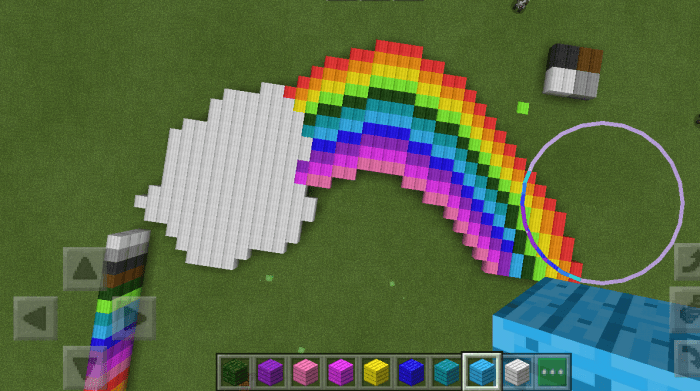 Select version for changelog:

Changelog
Updated pictures and more detailed description in how to craft and all colors it comes in.
Installation
Just click it, it'll take you to mediafire. Click the green button with weird letters in it and it'll download. Go to your files and click "download" and look for the addon. Click it and it'll show some apps to open it with. Click minecraft and it'll take you directly to minecraft, where it'll automaticaly download. Have fun!