This addon introduces a new type of strider which is the depth strider, the overworld version of the nether strider! You can now walk across oceans on a mob instead of a boat!
The strider is a new mob in the nether used to traverse the lava oceans of the Nether, what if the overworld had it's own version called the "Depth Strider. This new mob allows you to traverse the peaceful oceans in the most peaceful way possible!
The Depth Strider Mob looks like this and can only be spawned in with creative mode as this mob isn't as fast in water than it is on land (I tried my best, sorry).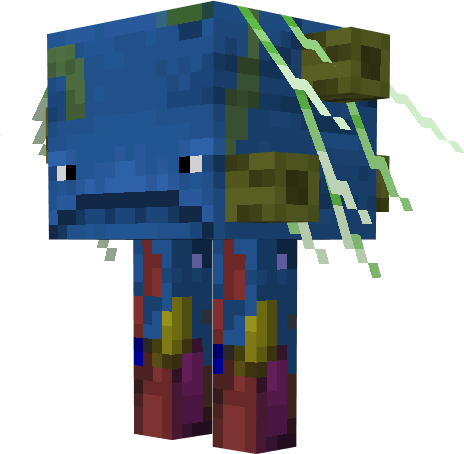 To control this mob, you'll need to create a kelp on a stick which is crafted with a fishing rod and 1 piece kelp. If you right click with the kelp on a stick while riding, you will get a boost! You also need a saddle in order to ride him, basically works just like a normal strider mob!
Here is a video explaining this mob in further detail:
Select version for changelog:

Changelog
Fixed download for IOS and Android

MCPEDL

apps
Made a few tweaks to how the Depth Strider mob works
Updated Kelp on a Stick recipe to a shapeless recipe
Added video to explain this mob in further detail