How would you like to be a Super Saiyan? Or maybe a Namekian? Whatever: If you like Dragon Ball, this skin pack is the one for you.
PD: Next update i'll bring Gohan, Goten and Trunks skins
I'VE MADE ALL THESE SKINS MYSELF
The first 4 Goku's are of Dragon Ball, from 5 to 15 are of Dragon Ball Z, and from 16 to 22 are of the Battle of the Gods, the Resurrection of Freezer and Dragon Ball Super. From Dragon Ball super I miss DBS Broly movie and something from the manga of the Moro saga.
All Vegeta's skins are from Dragon Ball Z and Super.
(At the moment I will not put any character or transformation not canon)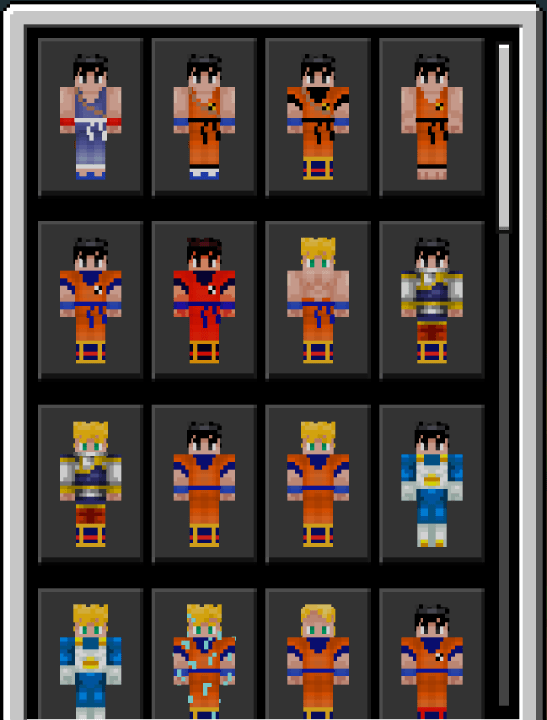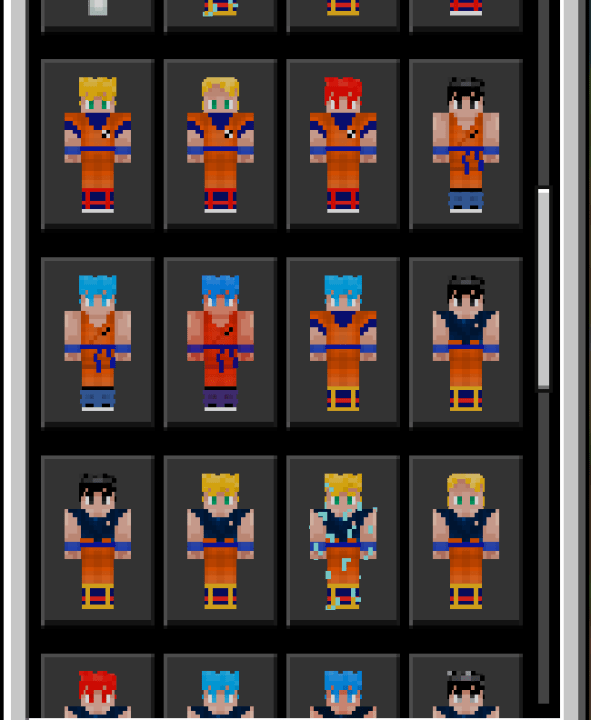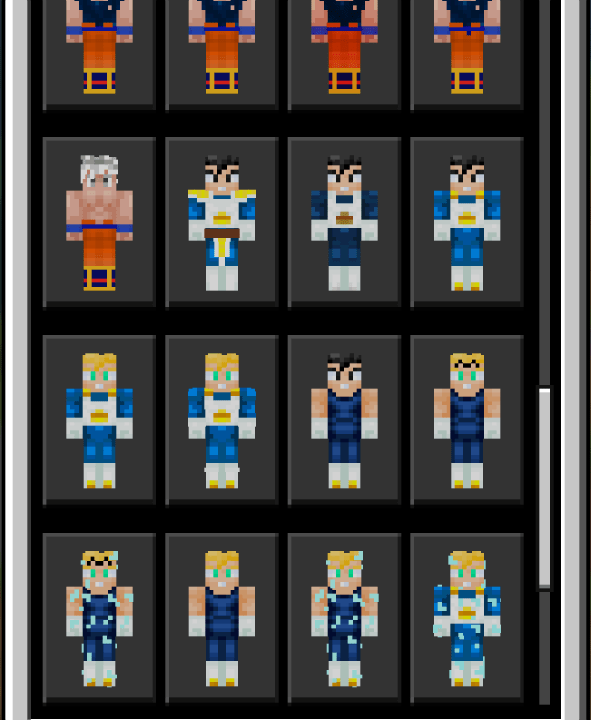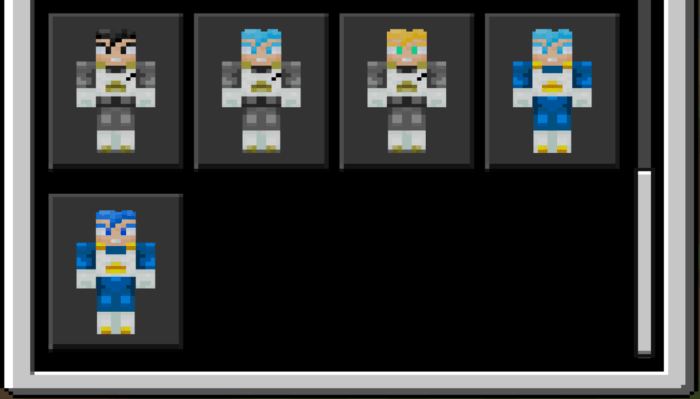 Select version for changelog:

Changelog
UPDATE
Added more Goku's skins
Added most Vegeta's Skin
rgtrgedr hrhrddg
Installation
Wait 5 seconds and SKIP ADVERTISING
And then DOWNLOAD  The skin pack