A brand new pack.....
Which help you to find POTIONS Faster.....
By adding effect icons on Potion bottles
It basically uses 32x Texture of Potion bottle. And I ported potion effect icons from a game directory :)
Oldest VERSION
Here is an example picture of this pack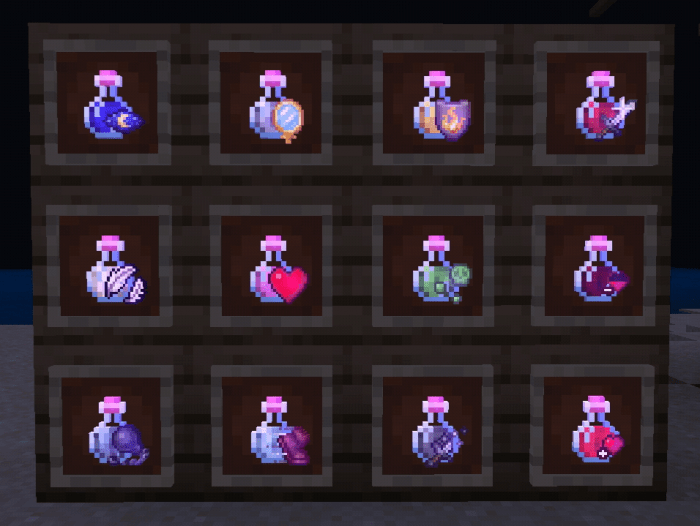 Since, This pack is in pre release 1, so only 12 POTION bottles are added which don't include splash or lingering potions
But I promise these targets
Pre Release 1 - Potion Bottle
Pre Release 2 - Splash Bottle
Pre Release 3 - Lingering Bottle
Full Release (V1) - Every Potion Texture
And I don't think Turtle Master have any Specific Icon. If u have any idea about it, feel free to comment down below or join my Discord Server
Older VERSION!!!!!
Here we have a brand new version of Easier Potions :D
In this version which is Test 2, I've kept my promise.....
According to my promise I've added Splash Potions with icons :)
And I've also fixed Water Breathing and Weakness Potions' Texture which I forgot to add 😅
Here is a sample picture




But still Turtle Master Potion don't have any Texture :( coz I don't have any idea.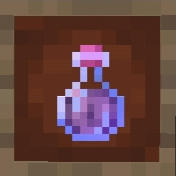 Buttt...... If u have any idea about it feel free to leave a suggestion in comment section :D
Targets..
Potion bottle in Test 1 ✔️
Splash Potion Bottle in Test 2 ✔️
Lingering Potion Bottle in Test 3
OLD VERSION!!!!
Here we have another update to Easier Potions!!!!!
In this update I kept my promise and according to that this is last Pre Release
According to it I've finally added Texture to Lingering Bottles as well :D
Here is a sample picture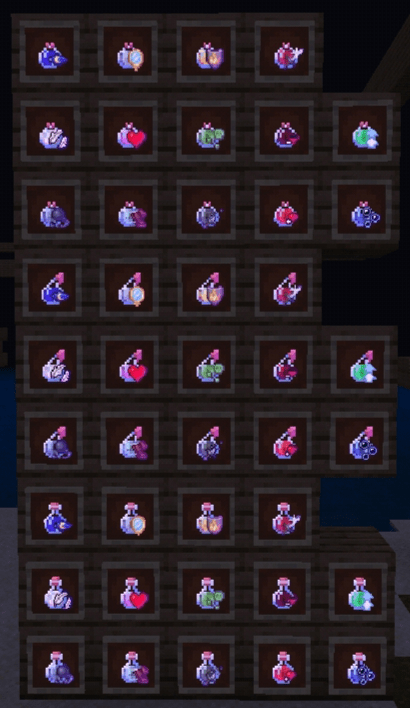 Now we have all type of Potions except Decay one.
Coz It don't have any recipe


Another update to pack is finally Turtle Master Potions use a new Texture :D
Here is a sample picture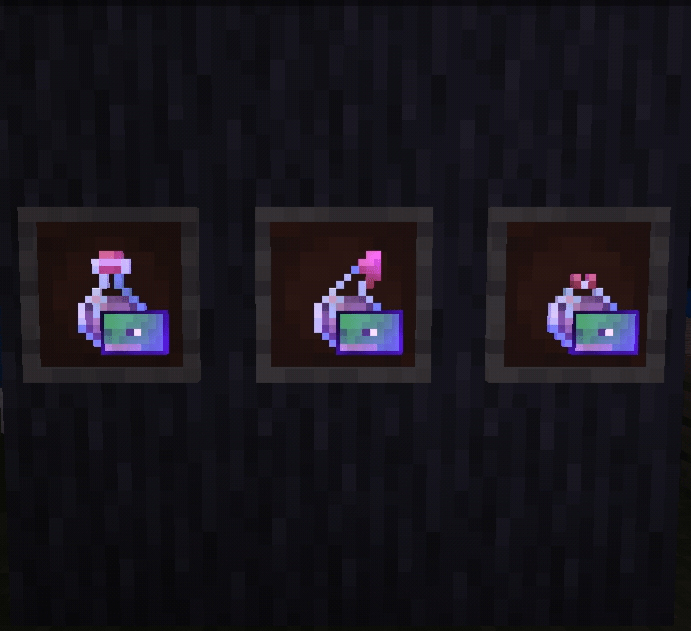 Now it uses a cute little turtle head
Awwwwwwwww 🐢
NEW VERSION!!!!


Here we have the full Release of EASY POTIONS......
In this release I bought you a complete pack.... Which means every type of Potion have a Texture which defines it's usability..
What's new
Now wither/decay potions use a new Texture....
Here is a sample picture

Very heart breaking.....
Now we have a new Potion icon :p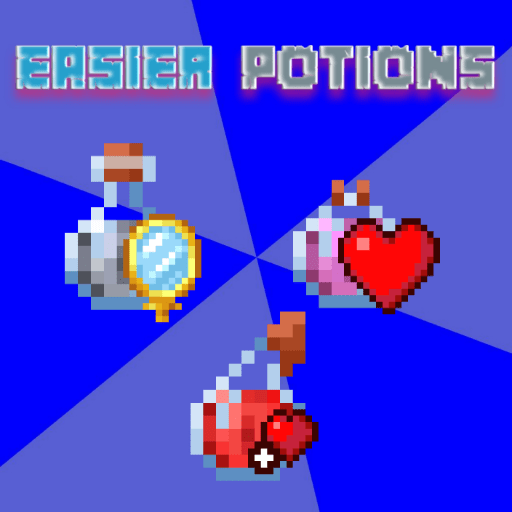 And now I'm using a linkvertise link, which will help me a bit in some bad times..
I'm planning to make a Faithful Textured Version
IF U WANT IT... REPLY ME IN THE COMMENTS :) OR ON MY DISCORD SERVER
WHICH IS RIGHT DOWN BELOW
DISCORD SERVER
Or
(https://discord.gg/53zTmqxutw)
Known issues....
Few Textures are off set which is very minor
Lingering slow fall Potion's Texture is a bit weird
Select version for changelog:

Changelog
Fixed link according to Guidelines
Wither Potions now use a new Texture
Installation
Since now I'm using a linkvertise link these are the steps to reach actual link.....
Click on the link above
Wait for five seconds
Click on "free access"
Click on "watch interesting articles"
Wait there for 12 Seconds once done click on cross icon
Then, click on free access
You will reach a Mediafire Page